The enhancement of the Cheddi Jagan International Airport, Timehri to transform it into a regional hub for air transport is part of government's efforts to integrate the aviation sector into the region, according to Transport Minister Robeson Benn.
Benn, in a message to mark International Civil Avia-tion Day, which was observed on Wednesday under the theme, "Assistance and cooperation for globally sustainable air transport" said the extension of the runway and enhancement of the airport building at Timehri are projects which will further contribute to economic development by providing opportunities for the local air transport system to benefit from regional integration.
Benn stated that the government has so far spent more than $900M for the modernisation and enhancement of air navigation and communication equipment at the Timehri and Ogle control towers.
Benn said that Guyana has been engaged and will remain committed to uphold this year's theme through cooperation with other member states of the International Civil Aviation Organisation (ICAO) to ensure that there is sustainable growth and development in the sector both nationally and globally.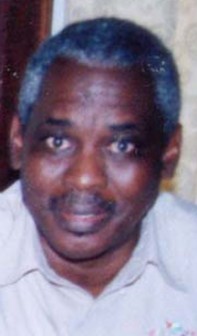 He said that the government is working to create an enabling environment through policies which focus on improving laws, competitiveness, and support services to ensure growth and expansion in the aviation industry and the economy.
Early last month, the government inked a controversial contract with the China Harbour Engineering Com-pany (CHEC) for a modern terminal for the Cheddi Jagan International Airport, Timehri.
No announcement of the award to the company had been announced locally. Information of the award was, however, made public in the Jamaica Gleaner newspaper.
The construction company said that, as with the infrastructural projects that it is taking on in Jamaica, the China Exim Bank will fund the construction of the modern terminal building and the extension of the runway by 1,066 metres to reach a total of 3,336 metres at the airport. The report said that China Exim is providing US$138 million (J$11.9 billion) in financing.
Meantime, Interim Direc-tor General of the Guyana Civil Aviation Authority (GCAA) Zulfikar Mohammed in his message noted that Guyana is striving towards achieving full compliance with ICAO's standards and recommended practices. He said that the international aviation regulation body would conduct routine audits on member states' safety and security oversight capability to ensure compliance with the regulations of the ICAO.
Around the Web