Armed men last evening invaded the home of an elderly couple at Mocha Arcadia, on the East Bank of Demerara and savagely beat and robbed them.
Ingrid and Wilfred Sulkar, ages 62 and 68, respectively, of Lot 63 Second Street, Pepper Hill, Mocha Arcadia, said that two of the three men that attacked them were armed.
They could not contain themselves as they recounted the frightening experience, during which the men took in excess of $60,000 and a quantity of jewellery.
The woman told this newspaper that it was around 7pm when she noticed three men at her gate who came on the pretext of buying a bottle of gas. She explained that as her husband opened the door, he was met with a small handgun and he proceeded to push the perpetrator when he was flung to the ground.
Her husband, she said, lost consciousness after crashing into a glass table and the men then demanded money as they proceeded to ransack the home.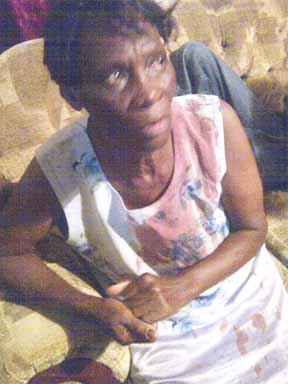 Ingrid said she was taken upstairs, during which she was beaten to the head with a weapon. Once upstairs, the woman explained, two of the perpetrators searched the bedroom and found $60,000 cash.
"He said this is not all de money and he start to beat meh… and he ask meh weh de gas money and I tell he de gas money deh in a draw downstairs and he seh I gon kill y'all, ah gon kill the man down deh, ah gon kill you, ah gon kill y'all, y'all wan dead," a tearful Ingrid recalled.
She further stated that one of the men ran downstairs, leaving her and the other behind, in search of the money she had said was saved in a drawer. "They didn't find it and he say come and show me is which draw and he bring meh down, he beating meh though, and I show he and he tek out all the money," she recalled.
Still not satisfied, the woman said the men returned to the upper flat where they took all her jewellery and valuable possessions. "All we money, we is sell gas… all we money," Ingrid cried.
Meanwhile, a neighbour told this newspaper that she was on her bridge when she noticed three men at the Sulkars' gate.
"Something tell me look over deh…when I look, three boys coming through…" the woman said.
She noted that the "fine one" had a blue gas bottle in his hand so nothing was thought to be suspicious. "When I catch me self, I look around and I see miss Pinky (Ingrid) come outside and open de gate and I she Miss Pinky is wa happen to you and hear she, 'come quick, come quick, call de police, meh husband lie down in deh and he cant talk,'" the neighbour added.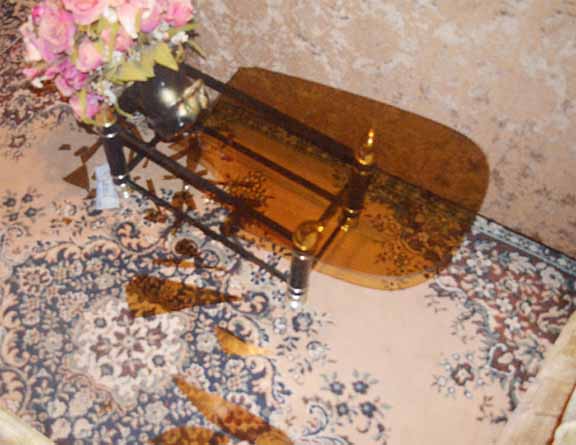 She said she then alerted other neighbours of the robbery before summoning the Mocha Police Station through which she was referred to the Providence Station. The neighbour noted that no loud noises were heard throughout the ordeal.
Stabroek News also spoke to the couple's daughter, who indicated that her parents had occupied the home for 35 years and are currently residing there alone. She explained that her parents sell gasoline and as a result, would have steady customers.
She said she received a call from a neighbour, alerting her of what had occurred. After being told that her parents were beaten, the woman said she immediately left for Mocha and she arrived to find them leaving for the hospital. Through the car's window, she said she saw her father's face swollen and his head bleeding.
The two were taken to the Diamond Diagnostic Centre, where they were treated and sent away a few hours later. (Frances Abraham)
Around the Web