Motorcyclist Orlando Williams, 25, who was injured after colliding with a bicycle on Thursday evening on the Agricola Public Road, succumbed at the Georgetown Public Hospital early yesterday.
Williams, of Lot 9 Eccles, East Bank Demerara, reports suggested, slid several feet away after the collision, resulting in both he and the cyclist, Eon Boyce, 42, sustaining severe bruises.
Police yesterday said investigations revealed that Williams was ridin
g motorcycle CF 8907 along the western carriage when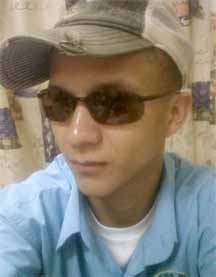 he allegedly made contact with the rear wheel of a bicycle that was being pushed by Boyce across the roadway. Boyce was treated and sent away from the hospital.
When Stabroek News went to Williams' home last evening, preparations for his wake were being made, while his sister indicated that she was not in a position to say anything to the media as yet.
Around the Web