Ahmad who came to notice in the US media after it was disclosed that he once gave New York Congress-man, Gregory Meeks US$40,000 is negotiating a plea deal with federal authorities in Brooklyn, the New York Post said yesterday, according to court records it obtained.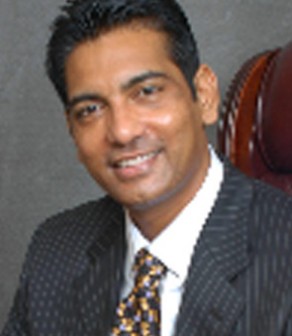 According to the Post, the "extensive plea negotiations" are scheduled to stretch into the end of February.
"That's a lot of time to negotiate a plea," said a New York criminal lawyer not connected with the case. "The feds must think there are bigger fish they can catch", the Post reported.
Ahmad was detained last July on charges that he operated a US$50 million mortgage-fraud scheme in Queens. He faces a maximum of 30 years in jail. He is presently on US$2.5 million bail.
According to the Post, three alleged co-conspirators — Ahmad's cricket friends and employees — were also indicted in an associated case last month, court records show.
The report said that Queens-based brokers Qayaam Farrouq, Mohamed Gurmohamed and Steve Massiah were charged with defrauding banks and mortgage companies by falsifying mortgage- loan applications to make borrowers appear more creditworthy to financial institutions, court records show.
The Post noted that Ahmad's relationship with Meeks came under intense scrutiny last year after the Democratic congressman disclosed that he had received the US$40,000 payment from Ahmad in 2007. Meeks only disclosed the payment after Ahmad was questioned by the FBI last year. He claims he repaid the money following the questioning.
The House ethics committee is probing whether the payment was a gift and not a loan, as the congressman has maintained.
The Post said that Federal authorities also began investigating Meeks last year because of his ties to a Queens charity.
Massiah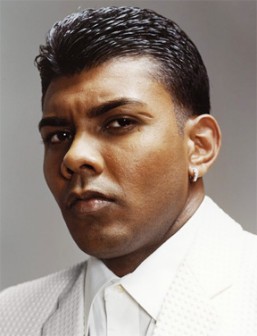 According to court documents seen by Stabroek News, Massiah, a former cricketer here and in New York is free on US$150,000 bail.
In a complaint and affidavit in support of an arrest warrant, FBI agent Bryan J Trebelhorn deposed that Massiah, the other two defendants and co-conspirators defrauded various lending institutions by obtaining mortgages on properties located in the eastern District of New York and elsewhere through fraudulent means. The falsified information made the borrowers appear more creditworthy and fraudulently enhanced the purported worth of the properties. Consequently, the lenders were fraudulently induced to issue mortgages.
The co-conspirators also fraudulently gathered fees and commissions in excess of those permitted by the lenders.
The complaint against Massiah cites a property in Jamaica, New York. Trebelhorn said that the mortgage application tendered by Massiah included numerous falsities as to his creditworthiness.
For example, it said that he was earning US$6,650 per month as a catering manager at a business which was owned by co-conspirator one. Further, the mortgage loan documents falsely stated that Massiah planned to occupy the Jamaica property as his primary residence.
The mortgage application was also accompanied by a certification of employment for Massiah to the effect that a manager at the catering business had verified that Massiah had been employed at the catering business since November 2002.
Trebelhorn said his investigation showed that Massiah never worked at the catering business but rather as a real estate agent.
"On July 13, 2011, I interviewed Massiah, who stated, in sum and substance, the following: (1) he never worked at the Catering Business; (2) in March 2007, he was employed as a real estate agent at the Real Estate Company; and (3) he never intended to occupy the Jamaica property as a primary residence". Further, he said he had purchased the property in association with co-conspirator one even though the latter was not listed as a borrower on the mortgage application.
Trebelhorn said that two cooperating witnesses had told the US government that they knew Massiah socially and professionally and that he worked as a realtor but not a caterer.
One of the witnesses said that Massiah had purchased multiple properties on behalf of co-conspirator two.
Trebelhorn swore that real estate records showed that Massiah resold the Jamaica property on May 1, 2007, two months after purchase.
After speaking with the purchasers, Trebelhorn said he believed that Massiah acted as a straw buyer for co-conspirator one. He noted that the purchasers never met Massiah nor did he make any mortgage payments on the Jamaica property.
Similar cases were cited by the FBI agent in relation to Qayaam Farrouq and Mohamed Gurmohamed.
Around the Web