The airline's Director Sonny Ramdeo announced in a release last week that EZjet has received approval from the Guyana government to operate to the Cheddi Jagan International Airport, Timehri from the JFK airport as of December 15. He said the airline had also received approval from the United States Department of Transportation to fly between the two locations.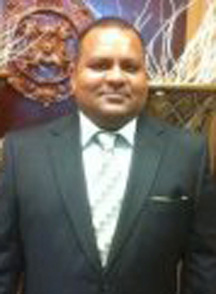 Director–General of the Guyana Civil Aviation Authority (GCAA) Zulficar Mohammed told this newspaper yesterday that the airline's plan of operations extends between this month and March of next year. He said that the airline may however, operate on a more "long-term" basis and has indicated this to the GCAA.
Mohammed noted that the airline also lodged a financial bond with the aviation body as is required by the regulations of the air transport sector. He said that the airline plans to operate Boeing 757 charters between the two destinations. Ramdeo stated last week that it will operate the larger Boeing 767 aircraft.
Yesterday, a number of persons made queries about the airline's plans on blogs. This newspaper understands that several persons, including a former general manager, who will operate the day to day running of the new charter service held key administrative positions with  the now defunct Universal Airlines.
That venture failed a few years ago after its operators suffered financial losses including fines from the US authorities over frequent drug busts made following its flights to the United States.
EZ jet, which is being operated by the Richmond Hill-based Ramdeo and his business associates, received its approval to operate charter flights between the two destinations from the Guyana government on Thursday of last week.
The flights will be operated by US-based Dynamic Airways, a subsidiary of Dynamic Aviation, which has been providing air services around the world over the past 75 years, Ramdeo noted.
The airline, he added, will operate flights six days a week, departing the JFK airport in New York at 10:45pm and arriving at Georgetown at 5:15am; and departing Georgetown at 6:30am and arriving at JFK at 10:30am. Special fares will be available for travellers for Christmas and the New Year's holiday.
Passengers can book seats via authorized agents for EZjet in Guyana, Universal Travel and Tours and Muneshwer's Travel Service. Persons can also book online at www.ezjetgt.com.
Yesterday, the airline's website was inaccessible as it was said to be undergoing maintenance.
Around the Web