The Guyana Bauxite and General Workers Union (GB&GWU) yesterday wrote to new Labour Minister Dr Nanda Gopaul requesting that he intervene in several outstanding grievances the union has with the BCGI, Olden-dorff Carriers Inc. and the Linden Electricity Company.
The union, in a release, said it indicated matters dating back to before 2007, including the refusal by all three companies to honour the provisions for compulsory union recognition under the Trade Union Recognition Act.
Union President Leslie Gonsalves, in a letter to the minister, pointed to Gopaul's years of experience as a trade unionist and said he hoped he would bring to the ministry a level of tolerance and understanding of the importance in managing issues pertaining to labour in "a professional, dispassionate and constructive manner" as appears to be the new agenda of the recently-elected administration.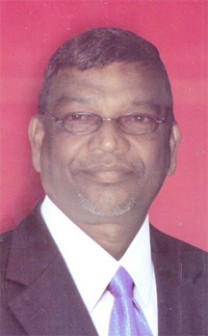 "The union also expects further, that you will treat with matters of conflict and grievance with due haste and in the best interest of fostering a harmonious environment conducive to production and productivity," he said.
In identifying the union's grievances against the Bau-xite Company of Guyana Inc (BCGI), Gonsalves identified the "arbitrary dismissal" of 57 workers in December 2009; "the 2009 outstanding Wages and Conditions Agree-ment;" and "the suspension of 67 workers in May 2009 for protesting having to work with defective heavy duty equipment." Additionally, he identified the June 2010 industrial road accident that resulted in the death of Remington "Tuts" Wade and injuries of others; the alleged June 2011 threat by the company's "spade-wielding" General Manager to bash the heads of workers and bury them; the "arbitrary dismissal in January 2011 of several workers who protested the preparation of their meals in a roach and rat infested kitchen;" and the October 2011 "industrial accident" in a mining pit which resulted in the death of Franklyn Reece and injury of Anthony Johnson.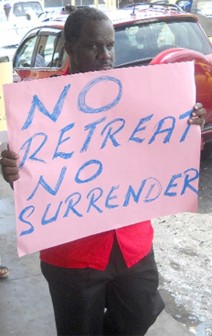 As it concerns Oldendorff Carriers Inc, Gonsalves pointed to the refusal of the company to establish arbitration procedures for 2010 Wages and Conditions Negotiation, even though the ministry declared the matter deadlocked. Further, he accused officers of the ministry of trying to facilitate the establishment of a company union.
Regarding the state-owned Linden Electricity Company, Gonsalves reported that the ministry was reluctant to address grievances raised by workers, which was represented by the union.
"The union looks forward to a new beginning in setting an industrial climate consistent with international conventions and constitutional guarantees," GB&GWU said yesterday, while adding that it had no reason at this time not to have confidence in Gopaul.  Gopaul, it noted, should utilize the trade union experience and struggles to guide him to sound decision making and the delivery of justice for Guyanese workers.
Around the Web