Alliance For Change (AFC) executive member Khemraj Ramjattan says that his party is supportive of the call by APNU's David Granger to have a tripartite budget committee established and called it a wonderful idea which would enhance transparency.
Speaking to Stabroek News yesterday, Ramjattan said that with such a committee in place, all three parties will be dealing in budget matters and said that because of this, it is only right for the AFC to support it.
Efforts by this newspaper yesterday to reach Minister of Finance Dr. Ashni Singh for a reaction to Granger's proposal proved futile.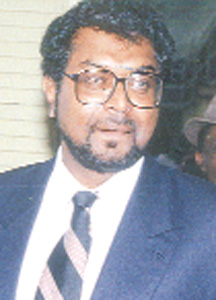 Ramjattan said that the committee will allow the eyes of the three parties to see where monies are allocated and will form the basis of consensus on which support will be given. He said that such a committee would lead to more transparency.
Granger on Monday called for the establishment of a tripartite budget committee before the end of the year to oversee the preparation of the 2012 national budget. The budget must be presented to the House before March 30, 2012. Granger called for the committee to be convened as early as possible to oversee the preparation of the budget.
Granger said in a release that his call was in the light of the parliamentary minority that the PPP/C will have with the convening of the Tenth Parliament later this month.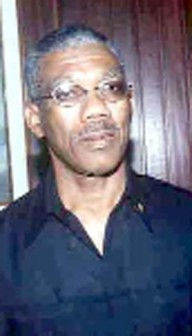 According to Granger, it would be inadvisable for the PPP/C administration to proceed to prepare a budget to be brought before the National Assembly without prior consultation with the opposition APNU and AFC.
The budget, Granger said, must be presented to the House no later than 30th March, 2012 and must be passed no later than 29th April.
Granger said that the committee will, inter alia, collaborate with the Bank of Guyana, Statistical Bureau and other departments in presenting an accurate and detailed picture of the economy; identify all sources and funds and examine potential sources of new funds" as well as "propose the inclusion of programmes and projects consistent with public needs, identified during the elections such as programmes aimed at job-creation, community-renewal, improved education and poverty alleviation.
The committee, he added, would propose tax reform measures including the lowering of the Value-Added Tax (VAT) and personal income tax with their likely impact on revenue and economic growth and address their likely impact on revenue and economic growth.
The committee, according to Granger will also "examine all categories of expenditure and recommend areas where expenditure could be adjusted, foregone, revised, reviewed, renewed or removed."
Around the Web