Bandits early yesterday morning attacked a group of miners on the Five Star Backdam trail, in the North West District, shooting one dead and injuring two more before escaping with an undisclosed amount of raw gold.
Cleveland Smithet, 37, of Kuru Kururu was shot dead while his brother Trevor Smithet, 40, also of Kuru Kururu, is nursing a gunshot wound to the head and is unconscious. This newspaper was unable to ascertain the name of the other injured miner. There are also reports that a woman who was with the men was kidnapped by the gunmen, but this was not confirmed by police.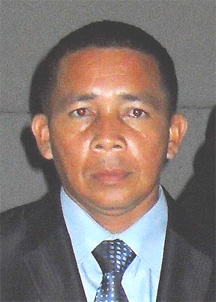 A senior police officer told this newspaper last night that ranks from Matthews Ridge and Port Kaituma left for the location around midday. He explained that the journey to the area where the attack occurred is very long.
He said too that while there is no concrete information, the reports suggested that one man was shot dead; another was shot and injured while another man was badly beaten.
When Stabroek News visited Kuru Kururu yesterday, relatives of the miners said that they were convinced that the information was accurate. They explained that they were receiving information from relatives living in the North West as well as from the police.
A distraught Caslyn Lewis told Stabroek News that her brothers and several men were journeying out of the backdam around 7:30am when they were attacked.
She said that the message they received was that there was a robbery during which both her brothers were shot and one of them had died. She said that there was very little information available about what occurred but she was told that the raw gold they had in their possession was snatched. She was also told that a woman was kidnapped, but she did not have any information about the woman.
Lewis explained that her brothers along with their father, Charles Smithet, were working in the backdam and had been there for several months. Her father, she noted, had remained in the backdam and was expected to journey out sometime later in time to be with his family for Christmas. After receiving word of the robbery, he travelled to the scene, she said, while noting that police were having difficulties accessing vehicles to travel to the area.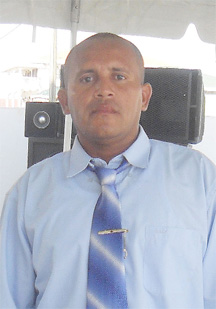 According to Lewis, the men frequently went to the area to work and they had often complained about being afraid while there. "There is always robbery there and nothing never come out of it," she said, while noting that the police in the North West ought to do their jobs professionally. She complained that after receiving a report of criminal activity, police "just go at the landing. They never reach into the backdam." She said that police often receive information on people being attacked on the trail and nothing is done.
Lewis said that her family members were all looking forward to a merry Christmas but in light of the tragedy, there will be "no Christmas for us".
Cleveland is survived by his wife, Jenny DeFreitas, while Trevor has two children and a wife.
Meanwhile president of the Guyana Gold and Diamond Miners Association (GGDMA) Patrick Harding told this newspaper in an invited comment that security in the interior needs to be urgently looked at. He said that it is the GGDMA's view that the protection of miners is critical to the gold mining industry.
Harding said that the GGDMA has had discussions with Police Commissioner Henry Greene about having roving patrols in outlying areas, and particularly those that are the targets of criminals, like Five Star Backdam.
Over the years there have been several armed attacks in Five Star Backdam that have left persons dead or seriously wounded. In July, Brazilian Felix Defoima was shot multiple times when gunmen invaded his camp. According to reports, the man was in a camp "washing down" when four gunmen invaded and unleashed a barrage of gunfire. The gunmen later escaped with an undisclosed quantity of raw gold, while Defoima was rushed to the Port Kaituma Hospital, and later air-dashed to the city. The gang also robbed two other Brazilian nationals of raw gold and a firearm.
In March, miner Richard Melvin Titus was stabbed to death while asleep. Reports are that the man had had an argument with his assailant.
Around the Web