Ramdeo Kumar was on Monday placed on $250,000 bail after he appeared before the Georgetown Magistrates' Court to answer the charge of causing death by dangerous driving and two other counts.
According to the particulars of the charge, on August 11, at Lamaha and David streets the accused drove motorcar PMM 3032 in a manner dangerous to the public, thereby causing the death of Akeem Muhammad Moffatt.
Kumar who resides at Lot 97 Thomas Street, Kitty, was not required to plead to the indictable charge when it was read to him.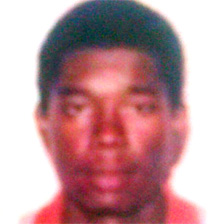 It is further alleged that on the same day the accused unlawfully assaulted Carwyn Mingo, a police constable acting in the execution of his duty. The man pleaded not guilty to the charge.
Additionally, the defendant was also charged with resisting arrest by the said police constable. The man also pleaded not guilty to this charge.
The accused was placed on $200,000 bail for the first offence and $50,000 bail on the other two charges. The matter was adjourned until January 16 next year.
In narrating the police case, the prosecutor said that on the day in question the accused was driving the motorcar which was proceeding north along the western side of Lamaha Street. He further related that at the junction of Lamaha and David streets the man failed to stop and he collided with motorcar PLL 4403, which was proceeding west along the southern side of David Street. As a result of the collision the vehicle crashed into a utility pole at the northern side of the street. The court was told that Moffatt who was sitting in the passenger seat of motorcar PLL 4403 suffered severe injuries about his body. The prosecution said further that Moffatt was rushed to the Georgetown Public Hospital where he succumbed to his injuries while receiving medical attention.
Around the Web