Santa Rosa, North West District villagers say that many of them still don't have a full understanding of the Low Carbon Development Strategy (LCDS), which they will need to make a fully-informed decision on whether they should opt-in.
Toshao of Santa Rosa Village Marco De Souza said that more needs to be said about the LCDS so that all could understand it.
"In my opinion, the LCDS is still coming to focus because I would understand a certain amount, but the majority of people don't understand the LCDS and REDD+. But from time to time we are having consultations. I am hoping that by the first quarter of next year we will be having another set of consultations so that people will be more au fait with what is taking place," De Souza told Stabroek News, which visited the community in the Moruca sub-region, in Region One, on Sunday and spoke with some residents about the LCDS.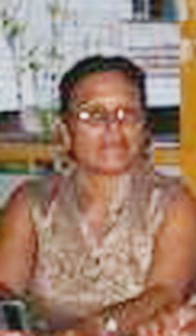 De Souza noted that so far, Santa Rosa has not yet decided to opt in or opt out of the LCDS, even though the village is in support of the initiative. "We have a lot of people and we don't want to do it with just a handful of people. [We want to do it] with the whole village, so that they will be able to understand what really it is all about," he said, while adding that next year's consultations are intended to bring villagers up to speed so that they can make an informed decision about opting in or out of the LCDS.
The LCDS, an initiative that was spearheaded by former President Bharrat Jagdeo, would see the country develop along a low carbon pathway, while obtaining payment for the climate and ecological services that the standing forests provide. It will be the framework for eventual carbon trading if and when such a mechanism is formulated by the United Nations Frame-work Convention on Climate Change (UNFCCC). The LCDS also serves as the framework for bilateral agreements like Guyana's agreement with the Kingdom of Norway, where some US$250M will be provided until 2015. The initial payments from Norway are still with the Trustee of the Guyana REDD+ Investment Fund (GRIF).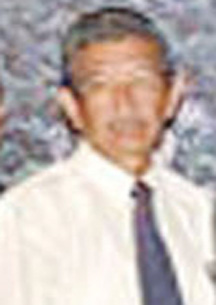 However, both local indigenous rights NGOs and consultants have raised concerns over whether Amer-indian communities have sufficient knowledge as yet to make informed decisions on "opting-in" to the LCDS, although the Amerindian Affairs Ministry and the Office of Climate Change (OCC) have repeatedly defended the countrywide consultation process.
Head of the OCC Shyam Nokta told Stabroek News that national stakeholder engagement will be continued in the coming weeks. He said that things are now beginning to settle down following last month's general elections. "After the Christmas we will be refocusing our efforts," he explained, saying that climate change and the LCDS are engaging the attention of President Donald Ramotar.
'We got to say yes'
Meanwhile, Mark Atkinson, of Santa Rosa, said that what he knows about the LCDS is what he has been hearing along the wayside. He said that he has not been hearing much from the Village Council on the LCDS.
"Regarding how the LCDS will benefit our community we do not know. The Village Council never came back and reported to us or asked us what we felt about it," he said, indicating that the Councillors who were present at the 2010 and 2011 National Toshaos Council meetings failed to fully report their outcomes.
"It is distressing…we got to say yes to this because it will benefit the country," he said, describing the pressure brought on the community for its support.
He said that according to his recall, the village had one major LCDS consultation. He said a high-powered team comprising of Minister of Amerindian Affairs Pauline Sukhai came to the community for these consultations. "At the said time we were asking how 'do we weigh the carbon. How do we measure it?' They were telling us nothing, nothing. Nobody knew enough because even the ministers did now know how we are going to benefit from it," he said.
President of the Amerin-dian People's Association (APA) Sharon Atkinson said that it was the first time that she is hearing that the Village Council is planning a consultation to educate villagers on the LCDS, after being told what De Souza said.
"Definitely not a lot of information is being given to the residents of this village. We have raised genuine concerns because we did not understand at that point in time, since we had no clear idea of what the government was proposing," she said.
Atkinson noted her concern that the LCDS process was going to go ahead without their land issues being addressed. "How could people agree to such things without knowing what it was [going to mean]. How will they know how valuable their assets are?" she asked.
Further, Atkinson is also concerned that the monies that are coming in are being used to create infrastructure that will result in the destruction of trees. "So it is double standard. We are hearing about proposals for big roads, for the Amaila Falls Hydro Project. More forests are going to be destroyed than they had initially said," she contended.
Atkinson asked whether the LCDS was development if it did not meet the needs of communities. She said that Santa Rosa is quickly developing on its own and she doubted that the community would want to take the GRIF funds if this will mean restrictions on their community.
Around the Web