Bandits fatally shot Kuru Kururu miner Cleveland Smithet because they were not satisfied with the amount of raw gold that he and others handed over during the robbery at Five Star Backdam on Tuesday, according to police.
In the force's first statement on the incident, the police yesterday said the robbery occurred at about 8am, when Cleveland and Trevor Smithet and a dredge owner, who were on their way out, were attacked by two men armed with guns.
"The men demanded gold and were given a quantity of raw gold. They were apparently not satisfied with that and fatally shot Cleveland Smithet," police said, while adding that at this point Trevor Smithet and the dredge owner began to run, and the men discharged rounds at them, hitting Trevor Smithet to his right foot. The men then dealt him several blows about his head and body while the dredge owner is believed to have escaped, police added.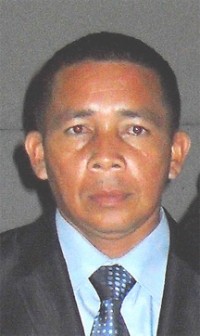 Trevor Smithet, who had been admitted a patient at the Port Kaituma Hospital, was transported from the interior last night.
This newspaper was also made to understand that the body of the deceased Smithet was also transported out from the interior yesterday and is currently at the Lyken's Funeral Parlour, awaiting a post-mortem examination, which is scheduled for tomorrow.
According to the men's sister, Caslyn Lewis, Trevor, who suffered a gunshot wound just below the knee, is unable to walk but he is doing fine. She said that Smithet was brought out from the interior by his father and instead of him being taken to the Georgetown Public Hospital, he was taken straight home.
It had been previously reported that Smithet had been shot to the head and was unconscious but his sister refuted this.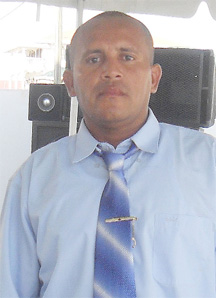 Reports received by this newspaper from a source have suggested that two persons, a man and a woman, were apprehended by the police in connection with the incident. The two suspects, the source related, have been brought out from the Five Star Backdam to Matthew's Ridge.
However, Crime Chief Seelall Persaud yesterday afternoon stated that ranks are still in the area conducting investigations and to his knowledge no one had been apprehended.
There are also reports that a woman who was with the men was kidnapped by the gunmen, but police did not confirm this yesterday.
Around the Web