A Princetown, Corriverton father who allegedly murdered his daughter by inflicting several lashes to her head with a nail-filled piece of wood was refused bail when he appeared at the Springlands Court yesterday.
The court heard that Charles Albert, 52, of Scotsburg, Corriverton reportedly murdered 32-year-old Rawletta Onika Greaves around 12:30 pm on December 12.
He was not required to plead to the indictable offence. Magistrate Krishndat Persaud remanded him to prison until January 5 when the case comes up again.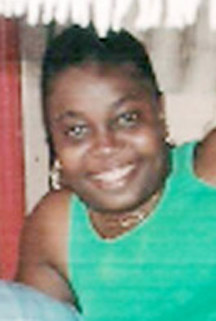 Police Prosecutor, Sergeant Michael Grant told the court that the accused was "pressing clothes" when Greaves unplugged the iron. This angered Albert and a heated argument ensued.
Stabroek News had learnt that Albert hit the woman with a broken glass bottle to her head, causing it to bleed and also knocked out two of her teeth.
The fracas escalated and Greaves challenged her father because he "shed meh blood." The feuding duo was heading down the stairs to continue the fight when Greaves fell. Her father then hit her head several times with the wood.
When Greaves was finally lying lifeless, he went and sat calmly on the stairs. By that time, the police who had received reports about the melee arrived at the scene and took the man away.
At the time of the incident Greaves had gone to the home of her 82-year-old great-aunt, where the accused resides, to assist with household chores.
Around the Web