Calling for a new dispensation in the way Guyana is governed, former WPA executive member Eusi Kwayana is advocating that there be a revival of community-level governance systems that existed in the immediate post-emancipation era.
Reformation in executive power at the national level should be accompanied by a return of governance at the community level, Kwayana told Stabroek News during a recent interview.
"What we have to solve is the issue of executive power and then [the issue of] community power," he said, while noting that the two were related.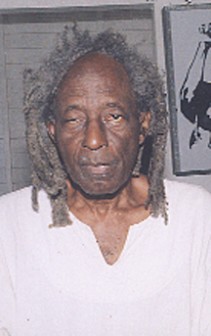 Kwayana, who said that it is important that Guyanese draw from the past while emphasizing that this should not be viewed as a racial matter, noted that in the 1839-1840 period, the former slaves, in establishing their villages, put in place systems of governance that worked.
"…When Victoria was founded originally they had a clause in the constitution that every 6 months, you have a village meeting where the people survey the administration of the committee in charge," he said. "We have to have something equivalent to that in modern society," he charged. "Must we be less empowered than our fore parents were in 1840 and 1839?"
Kwayana, a stalwart in Guyanese politics and an avid researcher, said that times have changed and consequently new institutions may need to be implemented with the same spirit and intent.  "I'm advocating the return of the spirit of that system. It's not going to work just like that. The numbers are going to be different. The institutions are going to be different. The great challenge to people is to find institutions to suit your situation, that keep a certain quality," he declared.
Justice and fairness, Kwayana said, are at the centre of the early systems of community governance and he noted that committees were established to deal with accusations of theft or allegations of injustice being meted out.
He noted that traditionally, if two persons could not agree on a particular issue a third party had to be brought in. "Are these political leaders telling us that we must ignore the traditions that were left here?" he asked.
Kwayana, who migrated to the US in 2002, was asked about developments in Buxton—the village that he called home since 1932.  A reserved Kwayana opined that there had not been much transformation in the village.
Last year August, then President Bharrat Jagdeo visited the community and pledged to address practical measures to ensure development in Buxton.
Out of this, the government began to refurbish Tipperary Hall, a village landmark. Tipperary Hall was once the headquarters of the Buxton/ Friendship Burial Society and a famous centre meeting place with a history dating back more than 80 years catering to community meetings, church services, and other cultural events and was also available to other communities. The new structure, which has not been completed, is expected to house a library, an office, classrooms for computer training, a lavatory block and auditorium with stage, changing room and bar.
"I do not think the restoring of Tipperary restores any respect; it restores a building but I don't think it restores any respect," Kwayana, however, opined.
Regarding Jagdeo's visit, Kwayana said he had no problem with the then president visiting the community, but he accused him of disrespecting residents by not addressing the wrongs that had been done to them, such as two teenage villagers being tortured by arms of the state.
"[That] Mr Jagdeo would come here and say absolutely nothing [about the wrongs done to villagers] that to me was the height of disrespect," he said.
Tipperary does not restore the respect to the village," he repeated, while opining that most villagers would not share the same view.
Kwayana was reluctant to address the crime spree that gripped the village from 2002 to 2006, saying that he has shared his views in a book. "I think it was a disaster and I don't want to raise it now because it would be foolish to raise it now," he said.
Regarding his departure from Guyana, he added that he did not run from the village. "I didn't run. I left to visit my family as I did periodically but I couldn't return," he said. According to him, he has stayed in the US to support his family, since it was his wife that had been the one carrying the family while he was involved in political work and other activities in Guyana.
Kwayana, whose last trip to Guyana was in 2004, said that currently he supports his wife who is pursuing higher education in the US.  He himself does some teaching in the US. "I've always been a teacher," he said.
Around the Web