Office of the President (OP) press officer Kwame McCoy was yesterday placed on self-bail after he was arraigned on three charges, including two separate counts of assault.
Two charges against McCoy stem from an altercation with a man, Clifton Stewart, on D'Urban Street, Lodge over the removal of A Partnership for National Unity (APNU) posters, during which he is accused of hitting the man in the head with a gun. The other charge against him stems from an incident where he allegedly ran into a woman with his car.
The first charge against McCoy stated that on November 12, on Norton Street, he assaulted Stewart with the intent to cause actual bodily harm. The second charge said that on the same day, he also made use of threatening language to Stewart, thereby causing a breach of the peace.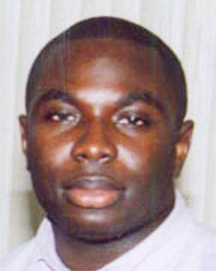 The third charge stated that on October 25, he allegedly unlawfully assaulted Natalia Ross, with intent to cause her actual bodily harm.
McCoy pleaded not guilty to all three charges when they were read to him at the Georgetown Magistrates' Court One.
In presenting the police's case in relation to the first two charges, the prosecution stated that on the day in question Stewart was in Norton Street when he saw the defendant instructing some men to place a PPP/C poster over an APNU poster. The prosecutor continued that upon witnessing this, Stewart upbraided McCoy, who subsequently told him that he was a marked man and began taking pictures of him. Fearful for his life, Stewart began heading home but was followed by the defendant in his vehicle, while being threatened all the while by McCoy. After an altercation between McCoy and some females, Stewart allegedly interjected by telling McCoy that he only has 15 days remaining, to which the latter responded "is five more years with me in ya'll (expletive)." In response to this, the prosecutor related that Stewart told the defendant "five years in jail," and McCoy took out a gun and dealt him a blow to the left side of his head. The court heard that as a result, Stewart ran away and took a taxi to the East La Penitence Police Station, where he made a report.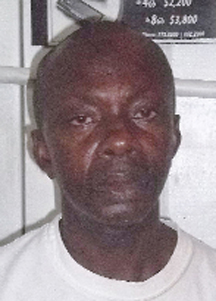 In relation to the second charge of assault, the prosecutor stated that Ross was engaged in an argument with some men, who were in the process of putting up posters on a lantern post that was rotting, when McCoy, who was also present, interjected. The court heard that an argument soon erupted between the two, during which McCoy told her "everything that GPL own I own." He then allegedly returned to his vehicle, which he drove and hit Ross. Ross was taken to the Georgetown Public Hospital in an unconscious state and the matter was reported to the police.
Attorney Bernard De Santos, who represented McCoy, stated that his client was only contacted on Thursday afternoon to make an appearance yesterday, and he emphasised that it was the "barest of notifications."
While noting that the charges stem from since October but have only now been brought up, he charged that the events presented by the prosecution have been inverted.
He continued that McCoy has a fixed place of abode at Lot 43 Main and New Market St, Georgetown, and posed no flight risk.
He also pointed out that his client has appeared in court, displaying his intention to face the charges.
In response to De Santos' lengthy bail application, acting Chief Magistrate Priya Sewnarine-Beharry, before whom the matter was called, granted McCoy bail on his own recognizance on the condition that he hands over his passport to the authorities.
After the magistrate's decision, attorney Basil Williams stood up and stated that the defendant should be charged for attempted murder, since he allegedly used his vehicle deliberately to run over an individual. It was also pointed out that there was no traffic charge against McCoy for the incident. To this, De Santos objected and, during a few seconds of argument between the two on the issue, Williams appealed to the Magistrate to have McCoy's gun licence revoked. This last application was, however, was declined by the magistrate, who suggested that the application be brought before the relevant authorities.
McCoy was then placed on a bond to keep the peace, pending the determination of the matter that will be recalled on February 21, 2012.
Around the Web