This is the first in a series introducing some of the new faces in Parliament to readers.
Cathy Hughes is no stranger to the public domain as she works in the media and public relations, but now she will be one of the brand new faces when the next session of the National Assembly opens. She is hoping that her voice would not only be heard but that she and her party would make meaningful contributions to the lives of Guyanese.
Had the PPP/C not come into government with a minority, with the two opposition parties – the AFC and APNU – having one more seat in parliament than the governing party, Hughes may not have accepted the challenge to sit in parliament.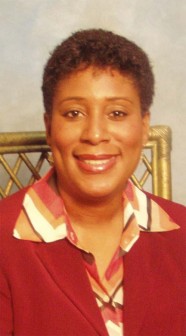 Being an action oriented person, Hughes said she could not operate under the system in parliament where the government had an overall majority.
"I can't stand too much talk, talk, talk and no delivery, so I don't think I would have been the best person to go in under those circumstances. It was a very frustrating environment and I know for our parliamentarians they wanted to do so much but to be constructive, where you didn't have an opportunity to have meaningful dialogue and to come to a compromise…it was a very disheartening situation."
During a recent interview with the Sunday Stabroek Hughes admitted that being a parliamentarian was not something she had previously considered, but being part of the AFC from its inception and going through two elections she is committed to changing the way things are done in Guyana.
"I just think as a country we have a tremendous opportunity to do much more and achieve much more than we have so far. That is not to negate and say nothing has been achieved since independence, on the contrary I think strides have been made," Hughes said.
Notwithstanding those strides, Hughes said she feels very strongly that a lot more could be done with a different political landscape.
First and foremost Guyanese deserve a better standard of living, Hughes continued, and with the new dispensation in parliament all parties are poised to work together and make a difference in the lives of citizens.
She is very excited, she said, about the possibilities and she believes that there is a lot of good will from all parties; the people of Guyana have given all the parties a "very unique gift,"  she went on, and they expect them to deliver.
While the party has not yet finalized what areas each parliamentarian will focus on in parliament, Hughes said that her background has always been in media and she would like to see "this very unfair media landscape change."
"We had the misfortune of fighting two election campaigns and not having equal access to the national TV and radio stations that belong to taxpaying members of this country, and I feel very, very strongly…"
She also feels strongly that a community like Linden should not have one television station and that other private television stations have been told they cannot expand to other areas of the country. She noted that she had written the Advisory Board on Broadcasting when NCN and TVG 28 had refused to air the AFC's advertisements during the elections, and she has not even had the courtesy of a response.
Being very disturbed about the ills in this area, Hughes revealed that as a parliamentarian she would be working hard to make sure that at the next election whoever is running will have equal access and equal opportunity to share their message, and that Guyanese of all walks of life would have an opportunity to form their own choices when it comes to voting.
Among other areas Hughes would like to see addressed are the meagre old age pension, especially in the light of the Former Presidents Pension Act; the salaries of public servants; changing the way the police force operates; and the high cost of living.
Politics
Hughes is relatively new to the world of politics, since it was only in 2006 that along with her husband – attorney-at-law Nigel Hughes – that she became actively involved in politics with the birth of the AFC.
Asked about this Hughes said that while in the past she may have been described as a television producer, in the last ten years she would describe herself as just a consumer advocate. She never liked the word 'politician' as it had many negative connotations, but she agrees that since she is representing a party in parliament then indeed she can now be referred to as a politician.
But Hughes would tell you that from as far back as she can remember she was never a person who thought that everything had to go the way in fact it went. She recalled that at the age of 17 while she was the head girl at St Rose's, she along with others in her age group started to see problems in the education sector and together with heads of other school bodies protested the lack of textbooks, the lack of opportunities and the fact that they were changing headmasters and headmistresses.
Following that stint Hughes left Guyana to study, but when she returned almost eighteen years ago she became involved in several organizations, including Guyana is First, an organization where the late Everall Franklin also started out his life in public advocacy. The orgnisation focused on the way people think and subscribed to the view that they should not just leave everything up to politicians; there was nothing wrong with speaking out.  Following the violence in 2000 she became involved in the Women Against Violence Everywhere (WAVE) adding that she has also been involved in the tourism sector, since she feels that Guyana has an excellent tourism product and if the way the country is marketed were changed then the sector would benefit.
Hughes recalled that Franklin years ago had argued with her that the only way they could really effect change was if they got into politics, but she doubted him.
"But I came to realize that he was right; a lot of NGOs and a lot of organizations get bogged down in  trying to prove that they are independent when the environment tries to label you as being part of some political party or having some agenda."
And the lack of funding prevents a lot of good projects from moving ahead, Hughes said.
Meanwhile, Hughes admitted that from the first election campaign she got a rude awakening because, "Unfortunately in Guyana we have no levels of decency or decorum. The highest officers of the land have been known to buse off and cuss down…"
"I learnt the first time around, I learnt very much the hard way, but I have grown stronger from it and I am not going into any corner and cry and asking why are they treating me like that?"
Her mantra is a Mahatma Gandhi quotation: "You must be the change you wish to see in this world." For a long time Hughes said she has been troubled that a lot of Guyanese have decided "to walk in the corner, keep their mouths shut don't bother say anything and try me lil hustle."
"I refuse to close off that whole section of me that says that when something is wrong as a human being you must speak out…The day that I have to live like that I will choose not to live in Guyana… because that is not the type of person I am."
She said she believes that people who know her know the kind of person she is and she would have them judge her, but at the end of the day God is the only person she answers to.
She knows being a parliamentarian is a huge responsibility and the people who support the party expect it to deliver. Every day, she said, she is told that she has to go into parliament and make it different. The mandate has been given to AFC, she emphasized, by people from all walks of life and not by the middle class in Guyana as is misrepresented by some who say the party is a middle class party.
And she admits that she expected the party to do better the first time and this time around, but said that maybe she was a bit naïve. However, she is happy that all the parties have won and they should all work together to make Guyana a better place.
Around the Web