A Partnership for National Unity (APNU) is yet to name its Parliamentarians for the 10th Parliament slated for commencement in January almost three weeks after the release of elections results on December 1, and so far the selection process has left some less than placated.
The Leadership Council commenced a meeting at 17:00 hrs today to consider the matter and to come to some resolution on it.
At the centre of the controversy is candidate Aubrey Norton, whose initial exclusion from the list has led to some degree of disquiet. It is likely that this decision will be reversed following heavy agitation on Norton's part, Stabroek News was told.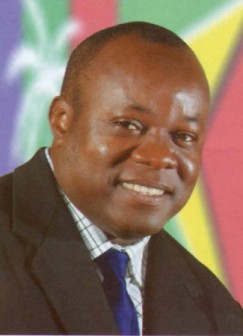 A source told Stabroek News that PNCR Leader Robert Corbin sought to impose his will on the selection process for APNU candidates entering Parliament and because of this, embattled candidate Norton raised an objection to a press conference today at which the final list of persons for Parliament would have been revealed. The press conference was eventually cancelled because of Norton's protestations.
This newspaper understands that APNU supporters from Linden thought that Norton deserved a place in Parliament because of the outreach work that he has done there. It is understood that the Lindeners came to town demanding that Norton not be excluded from the list as had been the original contemplation.
It is understood also that Norton met with the leadership of APNU earlier today and the meeting ended amicably, with Norton agreeing to allow the leadership of the party to make its decision on his fate "in the best interest of Guyana."
For the past weeks following the announcement of the 2011 elections results, APNU has been caught in an internal thicket deciding who will occupy its 26 seats in the National Assembly. The party has been promising to unveil its list to the public every day for the past week but to no avail.
Norton has had a history of run-ins with the Leader of the PNCR Corbin. He was ousted from the chairmanship of the Georgetown District Council in June 2009 and he accused Corbin of influencing the outcome of the vote process in favour of eventual winner Volda Lawrence.
Around the Web