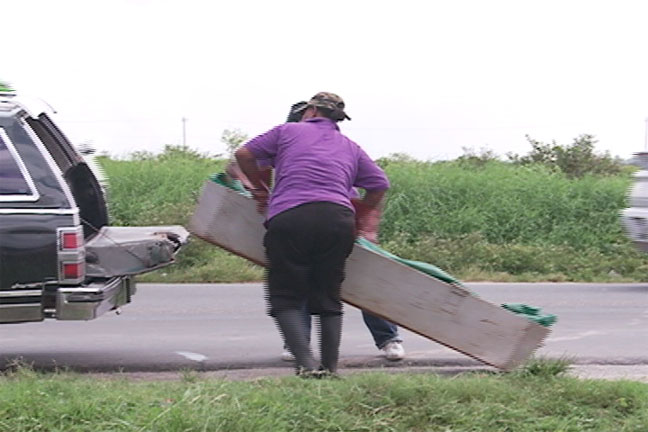 The body of an unidentified man clad in a pair of blue jeans and cream/beige t-shirt was fished out of the canal at Prospect, East Bank Demerara around 11 am yesterday, after being discovered by a woman living nearby.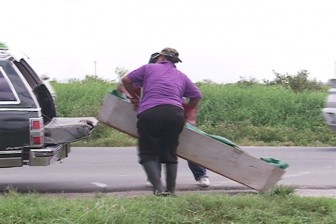 The body was discovered around 9 am lying face down in the canal in front of a bar called the 'Island' after which the police were contacted.
According to eyewitnesses, when the body was being pulled out by undertakers of the Lyken Funeral Parlour they noticed that the man's tongue was protruding and blood flowed from his mouth and nose. The man was said to be of Indian descent and possibly in his late 40s.
The body remains at the Lyken Funeral Parlour awaiting identification. In photo, undertakers remove the body.
Around the Web