Police yesterday issued a wanted bulletin for Rawle Rickford Coleman who escaped from police custody on Thursday last.
According to the bulletin, Coleman escaped from the Vreed-en-Hoop Magistrate's Court.  Police described Coleman as being dark in complexion and slim built. His addresses were given as Lot 10 Fourth Avenue, Bartica or Lot 26 De Kendren Housing Scheme, WCD.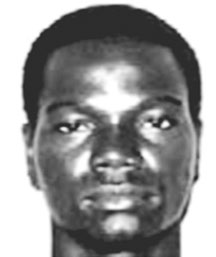 The police are asking anyone with information that may lead to the arrest of Coleman to contact them on telephone numbers 268-2298, 226-6978, 268-2399, 225-1111, 225-6411, 911 or the nearest police station.
Around the Web