Indigent and convalescing elders, often the recipients of holiday giving at this time of the year, spread cheer in their own way with their joyful gratitude and contentment with whatever little they receive.
At the New Nazareth Home of St Vincent De Paul located at Carmichael Street, Georgetown, 64-year old Joan Gonsalves said that Christmas is usually quiet and very nice. She really enjoys the festivities since she has been there for the past two years. She also said that on the day, friends visit and take along gifts, the residents also go to church. Asked about her expectations for the New Year, Gonsalves said she has none, but hopes the year brings peace and prosperity for all.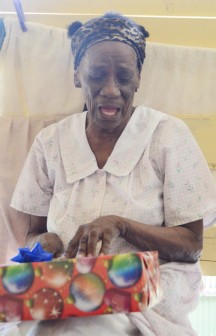 Khairool Hassan has been in the home over 25 years and hopes the season brings the same good things to her. She said on Christmas day Santa usually visits the home and presents them with gifts and they have a good time. She added that on the day if she feels like she will take a walk and visit her friend in Lamaha Street or stop by at her church sisters' and spend some time. The 78-year-old said she will accept whatever the Lord has to offer in the New Year.
Dorothy May Daniels is a jovial 81-year-old who said that she was born at Camp and D'Urban streets and has been living in the home over 20 years. She is content with what she has and joked that all she wants for Christmas is "a good boyfriend", adding that her boyfriend is the Lord Jesus Christ and with Him she shall remain. Daniels hopes that the New Year brings her health and strength and also a Good Samaritan to take care of her until she dies.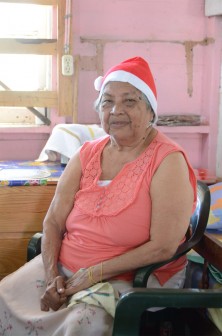 Shaira Khan said Christmas usually brings a lot of cheer to the home as they "nice things up" and prepare for the big day. She has been a resident there for 12 years and all she wants for Christmas is a kitty, a puppy and a big teddy bear. The 86-year-old hopes the New Year brings good wishes for everyone along with plenty of prayers.
Matron of the New Nazareth Home, Thelma Weeks, said the home only facilitates female residents and currently houses nine women as in-house residents.
Matron Weeks said the home is a charitable home where persons can visit and make donations of whatever they can afford. However, it is run by a committee. When asked about the season, the Matron said things are usually humble in the home and sometimes if someone wants to prepare lunch for the residents they usually call ahead and inform them.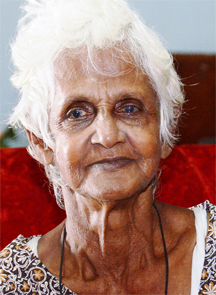 At the Georgetown Geriatric Home or The Palms as it is known, the residents were busy being involved in the Christmas festivities, as they were visited and presented with treats. The first treat was that of a luncheon hosted by Digicel, during which some of the residents were presented with food hampers.
They were then visited by First Lady Deolatchmee Ramotar, who took along Santa and some of his helpers, and together they went around greeting the residents and presenting them with gifts for the season.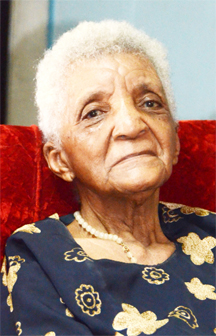 As the greeting and sharing was going on, Stabroek News got the opportunity to chat with a few of the residents.
Remigration
The first among the set was a man who only gave his name as Gonsalves. Gonsalves said that he lived in Suriname for 40 years prior to his remigration to Guyana and the Palms. He said that while in Suriname he suffered a stroke that incapacitated him, and he was advised to return to Guyana and get enlisted at the Home since he would receive the best therapy. Bursting into tears at intervals, Gonsalves said all he wants for Christmas and the New Year is to be able to walk again, so that he can return to Suriname. He worked as a security guard while there, and only returned to Guyana two years ago.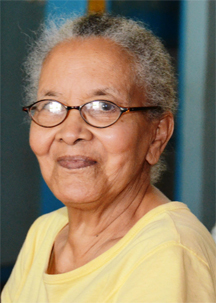 Jolly old Percival Dennis Sampson said a mouthful as he sat on his bed with his one remaining leg dangling. The former sailor explained that he is a diabetic and also blind and next year he will probably lose his next leg; which is getting from bad to worse.
Not daunted by the impending amputation, Sampson joked that it would probably be better for him afterwards "at least I will be able to walk level because now I can only walk hip-shotted". When asked what he is hoping for this Christmas and the coming year, he said he's hoping for the best. Though he has no teeth, the geriatric patient said it will not daunt him from having a taste of the Christmas pepperpot he's expecting.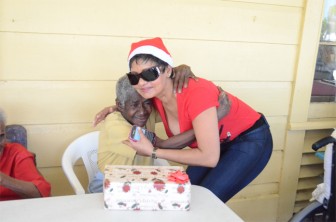 Sixty-seven-year-old Sanjay Gobin ended up at the Palms 11 years ago after he sustained injuries to his spine from an accident that left him crippled. The former tailor by profession said he's not expecting much this Christmas, except to see his son and daughter, who will be visiting and taking him a few things to eat.
Joyce Coxal has been in the Palms five years now after she took ill with a stroke, and is now suffering from mild Parkinson's disease. Though the 78-year-old has no children and as such is only visited by her great-niece, she says she is quite content where she is and is looking forward to Christmas. "I'm anxious to see the day, God spare life," she said, while adding that there's nothing special about the day and the coming year that she's looking forward to "whatever comes may be". Before she became a resident at the Palms, Coxal was a domestic worker at a detergent factory; a job she said she enjoyed.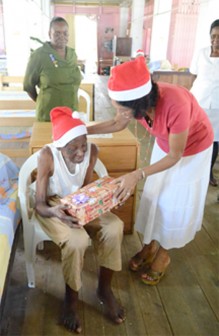 Being at the Palms and not doing anything has been quite a setback for the self-proclaimed formerly "very busy" Iris Charles. The 91-year-old woman explained that after her
husband died she at first worked as a domestic staff, but seeing no profit in that she became a pastry vendor. She said she would sell cakes and pastries to different places in Timehri, from where she hailed, including the airport and the GDF base there. Charles said she's not really feeling the Christmas spirit, but is looking forward to her daughter's return from Barbados next year.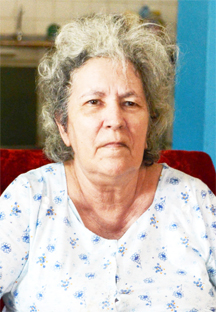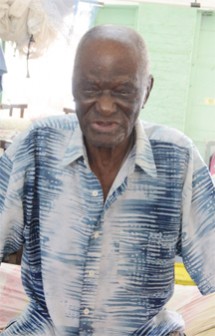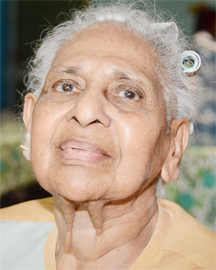 Around the Web