A 20-year-old woman was this morning murdered allegedly by the father of her child at Lot 8, North Sophia.
Dead is Madhuri 'Sharda' Padumdeo. Her spouse of five years, Michael 'Mikey' Persaud was arrested by police at the scene.
The dead woman was found naked in her bed with her alleged murderer lying in an unconscious state beside her.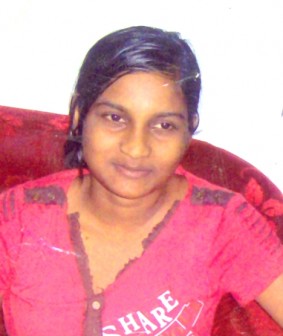 According to the couple's landlord, the two were heard having a heated argument and attempts were made to contact the police but this proved futile.
The dead woman's mother was later contacted and arrived on the scene.
Persaud was later escorted out of the house by police as enraged relatives and neighbours ran behind, screaming at him.
The couple has a 2-year-old son.
Around the Web