PORT-AU-PRINCE (Reuters) – Haiti's former dictator Jean-Claude 'Baby Doc' Duvalier, who faces charges of corruption and rights abuses after returning from exile in January, is being treated in a hospital after falling ill, aides said yesterday.
Duvalier, 59, who ruled Haiti for 15 years after taking over in 1971 on the death of his widely feared father, Francois "Papa Doc" Duvalier, was taken to a private hospital in the Haitian capital Port-au-Prince on Wednesday.
"He has several problems. He had a terrible stomach ache, he felt a pain in his thorax. He has been like that for several days," his lawyer Renaud Georges told Reuters.
"He remains in the hospital because that will allow him to have some rest and recover. But he will be fine," said another aide, former Haitian army Colonel Christophe Dardompre.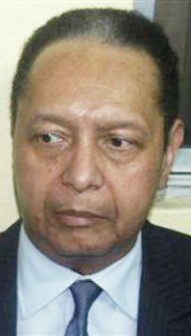 Duvalier has said he returned to Haiti on Jan 16 after 25 years exile in France to help his compatriots rebuild from the January 2010 earthquake that killed more than 300,000 people in one of the world's poorest states.
He is under investigation on charges of corruption and crimes against humanity for killings and torture that occurred during his 15-year rule.
Around the Web