GUATEMALA CITY (Reuters) – Most loving couples hope their marriage will last "until death us do part". But for Guatemala's first lady, politics got there first.
Sandra Torres tearily announced yesterday she had divorced her husband President Alvaro Colom for the sake of the nation, thereby hoping to skirt a law in Guatemala that blocks the president's relatives from running for office.
A constitutional clause dating from Guatemala's transition to democracy in the mid-1980s after decades of autocratic rule prevents family members of the president from taking power.
But Torres, who was already a divorcee, hopes to step into Colom's shoes after an election later this year.
An ambitious politician who many analysts say wields significant power behind the scenes in Colom's center-left National Union of Hope (UNE) party, Torres said she was putting the Guatemalan people before her own personal happiness.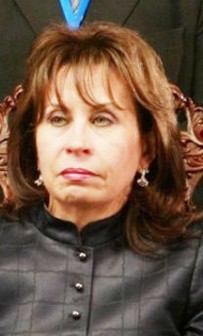 "I am getting a divorce from my husband, but I am getting married to the people," the 51-year-old Torres said at a news conference, fighting back tears. She called the decision, which will force the first couple to live apart, "very difficult.
"I am not going to be the first or the last woman who decides to get a divorce, but I am the only woman to get a divorce for her country," added Torres, Colom's third wife.
The couple quietly filed for divorce by mutual consent in a family court on March 11 but the news was not made public until this week. The couple refused to say whether they would remarry later and declined to talk about their living arrangements.
Around the Web