(Jamaica Gleaner) Attorney-at-Law Jacqueline Samuels Brown has started to make submissions on behalf of convicted attempted hijacker Stephen Fray, in the case brought before the appeals court.
The attorney wants the Court of Appeal to overturn Fray's sentencing and conviction.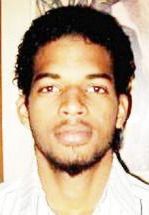 In October 2009, Fray was convicted on several charges, eight months after he attempted to hijack a Canadian-bound aircraft.
He was convicted on eight counts of illegal possession of a firearm, shooting with intent, robbery with aggravation, assault at common law and breaches of the Airport Act arising from the attempted hijacking of the CanJet aircraft at the Sangster International Airport.
Fray was sentenced to a total of 83 years imprisonment.
However, Samuels Brown said the conviction and sentence should be overturned because Fray was suffering from a mental issue at the time he committed the act.
She also noted the trial judge was wrong in rejecting the medical evidence that Fray had a psychological condition.
According to Samuels Brown, the trial judge should have found Fray guilty by reason of insanity.
However, he will only serve a maximum of 20 years because the sentences are to run at the same time.
The plane, which had more than 160 passengers on board at the time, was scheduled to depart for Cuba, en route to Halifax in Canada.
Around the Web