PORT-AU-PRINCE, (Reuters) – Haiti's parliament yesterday rejected President Michel Martelly's choice for prime  minister, delivering an early political blow to the new Haitian  leader.
The chamber of deputies voted 42 to 19 against the  appointment of Daniel Gerard Rouzier, a 51-year-old economist  and businessman.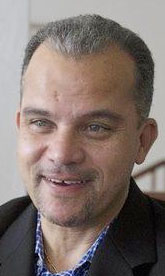 Lawmakers did not give a specific reason for his rejection,  but some questioned whether he had fully paid his taxes, an  allegation Rouzier has dismissed. Others also raised issues  about work he had done for the government of Jamaica.
Martelly, a popular musician with no prior government  experience, was sworn in in April after a sweeping election  victory.
But without a prime minister, he has been unable to  assemble a government to take on the challenge of rebuilding  the impoverished Caribbean country from a catastrophic  earthquake last year that killed more than 300,000 people.
Haiti, the Western Hemisphere's poorest country, is also  grappling with an eight-month-old cholera epidemic that has  left 5,400 people dead.
"Today is a sad day for Haiti," Martelly told reporters.  "But we can't waste time. We are going to call on our teams to  be here to start working and to find solutions to the people's  problems."
Inite, the party of former President Rene Preval, dominates  both houses of Parliament, and Martelly must win over the  opposition to back his policies.
Martelly has said he will seek parliament's cooperation to  implement urgent priorities like creating jobs and housing for  more than 600,000 quake survivors still living in tent camps.
He has also promised to guarantee free primary education,  decentralize the economy, modernize agriculture and boost  investment and production to transform Haiti from a development  basket case into a Caribbean success story.
Martelly urged Haitians to support Rouzier, who owns a  leading car dealership and heads a power company, calling him  the right man to help him deliver on his electoral campaign  promises.
Around the Web