(Trinidad Express) Sasha Mohammed, adviser to Prime Minister Kamla Persad-Bissessar, has for the first time denied that she sent threatening e-mails to Express editor-in-chief Omatie Lyder and reporter Anna Ramdass.
Mohammed, through her attorneys Jagdeo Singh, Ravi Rajcoomar and Kelvin Ramkissoon, sent a three-page letter to Commissioner of Police Dwayne Gibbs on Tuesday, asking what offence she had committed.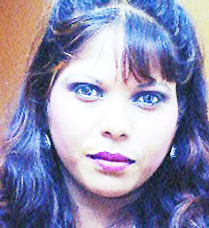 The letter has come on the heels of mounting calls for Persad-Bissessar to dismiss Mohammed and the police to lay criminal charges against Mohammed after their investigations revealed that the threatening e-mails came from Mohammed's computer at her home.
Persad-Bissessar remained mum on the issue for the fifth day on Tuesday.
Last Friday, ASP Ajith Persad and Cpl Rennie Grant of the Port of Spain CID interviewed Mohammed in the presence of her former attorney, Om Lalla, regarding the e-mails which were sent to Lyder and Ramdass in January.
Officers told Mohammed that their investigation showed that the e-mails came from her computer at her San Juan home after Internet provider Flow confirmed that the IP address from which the e-mails were sent was assigned to Mohammed.
After Lyder and Ramdass reported the incident to police on January 31, Persad and Grant asked officers from the Police Cyber Unit to assist in tracing the IP address of the sender of the e-mail.
Officers at the unit were able to determine the e-mails were sent from an IP address in the name of Mohammed at her San Juan home and a court order was obtained which directed Internet provider Flow to release the relevant information to police.
The information provided by Flow revealed that the e-mail originated from Mohammed's computer and Internet account. Mohammed's attorneys, in their letter to Gibbs, stated as far as they are aware, there is no offence within the law books of the country which their client is accused of committing.
Around the Web