(Jamaica Gleaner) Six years ago when Lorraine Carpenter found out her sixth child was a girl, she was filled with joy and decided that she would stop having children.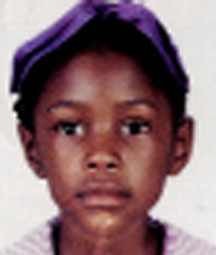 "I always wanted a daughter, but every time I have baby, it was a boy, and when I finally get the girl, I took the tie-off," she said referring to a tubal ligation. "I say, now that I have my daughter, me have me little angel."
But that happiness turned into sorrow on Saturday when her daughter, Teonia Henry, was found dead just two days after she was reported missing.
According to family members, Teonia's body had five stab wounds to the chest and her throat had been slashed.

Hands bound
The police confirmed that the body was found about 6:30 a.m., with her hands bound in front of her, at the top of Jarrett Lane, off Mountain View Avenue, in Kingston. Henry was reported missing on Thursday.
Up to Friday, Teonia's mother, along with other persons, was distributing posters in an effort to locate her.
It was a dark and gloomy day in the community on Saturday. When The Gleaner visited the area, persons spoke highly of the youngster.
Around the Web