CARACAS (Reuters) – Venezuela's top court yesterday scrapped an investigation of the opposition favourite to run against President Hugo Chavez, calming concerns the government could seek to keep rivals off the 2012 presidential ballot.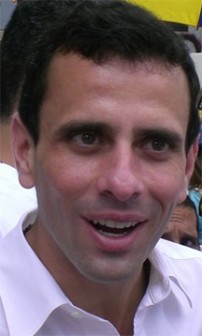 The Supreme Court reversed a previous order for a corruption investigation against Henrique Capriles, governor of Venezuela's second most populous state. Capriles has said he wants to run against Chavez in next year's elections.
The court voided the previous decision because the politician who requested the investigation, Gerson Perez, had falsely stated that he was a member of Chavez's Socialist Party.
That came a day after local media reported the Socialist Party had expelled Perez. Party leaders insisted they had nothing to do with the case and were not trying to stymie Capriles's candidacy.
Recent polls give Capriles a wide lead over rivals for the opposition nomination, which will be decided in February primaries. At least one poll shows him with more support than Chavez, who has had to reduce early campaigning because of cancer.
Popular anti-Chavez candidates have in the past been excluded from running in elections during Chavez's government based on corruption charges, spurring criticism the socialist was blocking the rise of new opposition leaders. Chavez critics say he controls key institutions such as the courts and the Comptroller's Office, the latter of which has used corruption accusations to keep candidates out of elections.
The president still retains broad support among the OPEC nation's poor, thanks to effusive charisma and liberal spending of oil revenues.
The upcoming presidential vote is expected to be his toughest race yet due to complaints on issues such as high prices and periodic blackouts and because his cancer may prevent him from fully campaigning.
Around the Web