(Jamaica Observer) Businessman Patrick Powell was  charged with murder resulting from the shooting death of 17-year-old student Khajeel Mais and was to face the court yesterday morning.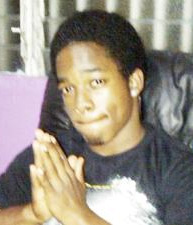 The controversial killing in the St Andrew community of Havendale on July 1 has infuriated Jamaicans, who made repeated calls for the police to name the suspect, who fled the island briefly after the incident.
Powell, a 50-year-old resident of the posh St Andrew community of Belgrade Loop, Kingston 19, has also been charged with shooting with intent, illegal possession of a firearm, illegal possession of ammunition and failure to produce firearm for inspection.
Around the Web