(Jamaica Observer) More than four months after Jamai-can Shanique Myrie was finger-raped, verbally abused, locked up and kicked out of Barbados, the Barbadian Government is yet to respond to correspondence from her lawyers.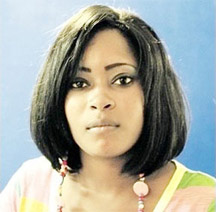 Attorneys Anthony Hylton and Michelle Brown, who represent Myrie, say they have made repeated attempts to get the government of that eastern Caribbean island to address the issue but to date no positive response has been forthcoming.
Myrie, who was detained at the Grantley Adams International Airport in March, claimed that she was subjected to two demeaning cavity searches, locked in a cold, filthy room and kicked out of the country the following day, despite not being found with any contraband or in contravention of that country's laws.
She also said she was verbally abused by a female customs officer who allegedly told her that 'All you (expletive) Jamaicans come here to do is either steal people's man or bring drugs here'.
"…The Barbadian Govern-ment has not been responsive," said Hylton. He said former Attorney General and Justice Minister Dorothy Lightbourne as well as Foreign Affairs minister Ken Baugh and permanent secretary in that ministry, Ambassador Evadne Coy, had written to the Barbadian Government seeking redress for Myrie but their efforts have also been spurned.
The high-handed attitude of the Barbadian Government has been confirmed by an official from the Ministry of Foreign Affairs and Foreign Trade.
"There has been no concrete or diplomatic response from the Barbadian Govern-ment on the Shanique Myrie issue," the ministry official said.
However, Hylton said any attempt by Barbados to ignore the issue, with the hope that it will die a natural death, would be a wrong move. "We feel that more than enough time has expired between the attempt by the Government to engage the Barbadian Government plus our own intervention and we are now at the stage where we are getting ready to take this to another level," Hylton said.
In the aftermath of the incident, Barbadian Prime Minister Freundel Stuart said he was inviting Myrie to return to Barbados and point out her abusers, but according to Hylton, although Stuart made the statements during an interview with the Caribbean Media Corporation, they were just empty words.
Around the Web