NEW YORK, (Reuters) – Former IMF chief Dominique  Strauss-Kahn sexually assaulted a housekeeper in a "violent and  sadistic attack" in his hotel suite in Manhattan in May, a  civil lawsuit filed yesterday alleges.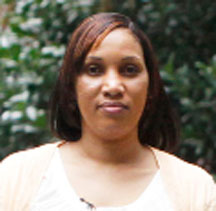 The lawsuit, which follows criminal charges against the  Frenchman, repeats the version of events that Nafissatou  Diallo, the woman who accused him, has told since she revealed  her identity in media interviews last month.
She said a naked Strauss-Kahn emerged from the bathroom in  his $3,000-a-night suite at the Sofitel Hotel on May 14 and  forced her to perform oral sex.
"Believing he was immune from the laws of this country,  defendant Strauss-Kahn intentionally, brutally and violently  sexually assaulted Ms. Diallo and in the process humiliated,  degraded, violated and robbed Ms. Diallo of her dignity as a  woman," according to the the complaint.
Strauss-Kahn, 62, has denied the allegations and his  lawyers said in a statement that the civil case showed Diallo  was motivated by money. Strauss-Kahn resigned as chief of the International  Monetary Fund a few days after his arrest in May.
The civil lawsuit, which does not seek specific damages,  says Diallo will give evidence that the man once considered a  leading contender for the French presidency harassed and  assaulted other women in the past. It was filed in the Bronx  where Diallo, an illiterate 32-year-old mother, lives.
The lawsuit, brought by Diallo's attorney, Kenneth  Thompson, says the assault "left Ms. Diallo's life and her  young daughter's life in shambles." It alleges physical,  emotional and psychological injuries and seeks compensatory and  punitive damages, along with attorneys' fees.
"We have maintained from the beginning that the motivation  of Mr. Thompson and his client was to make money,"  Strauss-Kahn's lawyers, William Taylor and Benjamin Brafman,  said in their statement.
Around the Web