(Jamaica Observer) Political ombudsman Bishop Herro Blair wants a year of reconciliation for politicians to confess their contribution to the destabilisation of the society ahead of next year's general election.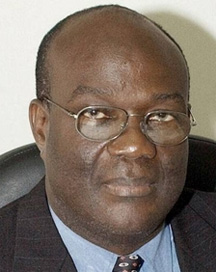 Blair, in a post-Independence Day sermon at his Faith Cathedral Deliverance Centre in Kingston, said that while Jamaica's political climate has somewhat improved, the country was still suffering from the gun culture that characterised elections in the past.
"Those of us who have been around for the 49 years (of Independence) in this nation know where we are coming from," he told his congregants on Sunday.
"We know that our politics in this country was built by gangs and gangsters. We know that bullets were distributed freely in this country and some of us walk past, see and blind, hear and deaf, and that's why we are alive today," he added.
The political ombudsman believes that the time has come for politicians to come together and tell the nation what ethical code they broke to achieve power. He went on to warn that any politician found in breach of the political code of conduct during this upcoming election would be reported to the relevant authority.
"I believe that some of these politicians who are still sitting in Parliament need to come out and tell Jamaica they are sorry, they need to come out and tell Jamaica we are walking away from it," he said.
As a result of this breach of ethics, he said the country was dying and was desperately in need of healing.
"We need healing, but society is busy trying to rule the land themselves. You try to watch our modern-day politicians, how many of them still hold onto God?" he asked.
"Many of them, if they try to hold onto God, they do so hypocritically because the only time they remember God is when voting time come around, " he argued.
The pastor was equally critical of the church, which he believes has contributed to the hurt still being experienced by some citizens, and therefore called for healing in the religious institutions as well.
"Churches need healing. There is so much hurt from the pews in the past; people who were offended by those who lead them; offended by the pastors; offended by the deacons; offended by the choir directors; just offended by people in the church," he noted.
In reflecting on days gone by when persons would turn up at polling stations only to hear they had already voted, Blair said he was grateful for the various monitoring committees implemented over the years to ensure a fair election.
"Thank God for the Electoral Commission (of Jamaica) that has changed the order of the day. When you go in there now, you know is one man to one vote, even if you have the golden ballot," he said.
Around the Web