(Jamaica Gleaner) "What I did was inexcusable (but) I am not a terrible person," convicted Olint Ponzi scheme operator David Smith told the United States District Court in Orlando on Thursday while he awaited sentencing.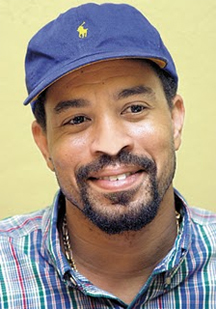 Smith asked for leniency and a second chance at life as he apologised to the judge before turning to a packed courtroom and extending an apology to his victims and family.
But that was not enough to stop US District judge Mary Scriven from sentencing him to 30 years in prison as requested by prosecutors.
The judge had already listened to testimonies including that of Dr Christopher Walker who spoke on behalf of his father, an 86-year-old, who sat through the proceedings in a wheelchair.
Walker explained how his father worked hard for his family so that in his final years, he would have no worries.
The elder Walker invested his life saving, about US$1.5 million, with Olint.
Walker described how distressing it was to see his father cry over the situation.
"I have never before seen my father cry, that is something I can never forget," Walker told the court.
Prosecutors also told the court that they were proposing a minimum sentence of 30 years for the man who had scoffed at Jamaican authorities in 2006 when they declared that Olint was nothing but a Ponzi scheme.
The prosecutors reminded the judge of the estimated 6,000 victims and the more than US$220 million stolen by Smith.
According to the prosecutors, the stolen money was used to fund Smith's million-dollar mansion and luxuries such as flying on private jets to cricket games.
After hearing three hours of legal arguments and sometimes emotional victims' testimonies, Scriven noted that Smith had expressed remorse for his actions.
The judge then sentenced Smith to 240 months (20 years) on counts one to four concurrent to each other and 120 months (10 years) on counts five to 23 concurrent to each other, but consecutive to counts one to four.
Scriven also ruled that Smith's prison sentence should run concurrently to the prison time in the Turks and Caicos Islands (TCI).
Reports out of the court suggested that Smith will be returned to the TCI to complete his six-and-a-half-year sentence there before being returned to the US to serve the remainder of his time in prison.
Lawyers representing Smith later refused to say if they would be appealing the length of the sentence.
Around the Web