BRASILIA,  (Reuters) – A Brazilian minister accused  his own party of trying to destroy him and said yesterday he  might not have enough support to continue in his job, raising  the odds of yet another high-level departure from President  Dilma Rousseff's beleaguered government.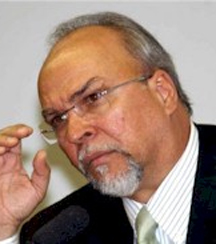 Cities Minister Mario Negromonte denied a media report over  the weekend that he had offered money to legislators in return  for their support. He said the allegations had come from  members of his own small Progressive Party who are upset with  him over recent budget cuts, which he said were Rousseff's  doing.
Referring to the dispute within his party, Negromonte told  O Globo newspaper: "In a family fight, brothers kill brothers,  and everybody dies. That's why I said this is going to lead to  blood. These people don't know what they're getting into."
The comments opened up a new chapter in the wave of  corruption allegations and political infighting that has put  Rousseff's economic agenda in doubt and forced four of her  ministers to quit since June.
Negromonte said he still supported Rousseff, but recognized  he might not have enough support from his party, the  fourth-largest in the government coalition, to continue in his  job.
"I'm a victim of friendly fire. To put an end to it, just a  revolver wouldn't be enough. I'd have to get a machine gun and  go out shooting," he said.
Around the Web