(Trinidad Express) It is a misconception by the public that the "big fish" involved in the illegal trading of drugs and guns are not being targeted by this country's law enforcement agencies during the state of emergency.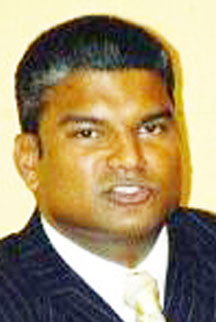 This was stated by Attor-ney General Anand Ramlogan at Thursday's daily national security briefing following the post-Cabinet news conference at the Office of the Prime Minister in St Clair.
"The idea that we are not going after the big fish is not correct, you know," Ramlogan said.
"People seem to think that these gang leaders and these gangs are small fries. The gangs that we are after are big fish. The gang leaders are very big fish and the money that they trade in and the illegal activities that they are involved in makes them very big fish.
"So the idea that we are not going after big fish is very misconceived."
Ramlogan said the gangs being targeted are very well organised and sophisticated, with their own rank and file, creeds and symbols in some cases.
He also gave the assurance that even with the well-known issue of overcrowding in the nation's prisons, there is enough room for those being arrested and detained during the state of emergency. "A committee has been set up with representatives from the prison, the police, the army and the Ministry of National Security and that is to ensure that we have the capacity which we do at this point in time.
"With the resounding success of the operation thus far, one anticipates that we have to create and make space. I want to assure the national community that space will be made available to those who wish to visit the correctional facilities at the jails. Much space will be made available."
He said plans are also being put in place to avert any violence among warring gang factions within the prison system. "We have to separate the gang leaders from the gang members and we also have to separate the gangs themselves."
With the arrest of 315 people since the state of emergency was proclaimed on Sunday night, Ramlogan hailed the operations thus far by the armed forces as "a resounding success".
Around the Web