(Trinidad Express) Cedric "Burkie" Burke, 36, and Keon "Baine" Bain, 31, who were arrested by police allegedly hiding out at the Hyatt Regency hotel on Friday, are expected to appear before a Port of Spain magistrate today on gang -related charges.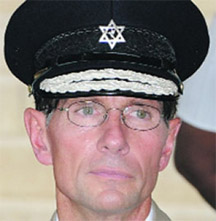 Detective constable Nobel Smith of the Port of Spain CID, on Friday charged Burke with being a gang leader and Bain a member of the Sea Lots, Port of Spain, gang.
Commissioner of Police Dwayne Gibbs, at Saturday's daily news briefing regarding the operations of the security forces on Day 5 (8 p.m. on Thursday to 8 a.m. Saturday) under the State of Emergency, confirmed both men were charged by police under the Anti-Gang law.
Burke and Bain were nabbed by police around 11.30 a.m. on Friday in a room at the premium Waterfront hotel. Karen Hall, a 26-year-old San Juan woman, who police said told them she was the men's secretary, was also detained at the hotel but subsequently released after being interviewed by Port of Spain CID officers.
Officers led by Snr Supts Glen Hackett and John Martinez of the CID and Criminal Intelligence Unit (CIU), swooped down on the hotel on Friday and detained Burke and Bain.
Police said they also seized $16,000 at one of the two rooms booked by Bain on the 22nd and 16th floors of the hotel. The rooms registered under Bain's name were 2001 and 1601, police said.
Guests and hotel employees looked on in shock as the three were led out of the hotel in handcuffs and into two waiting police vehicles.
Police also claimed that the suspects, who often exchanged rooms, had initially checked in on August 23, two days after Prime Minister Kamla Persad-Bissessar announced a State of Emergency in the country.
Officers reported they also found premium drinks which included Johnny Walker Blue, Moet, Bailey's and Harvey's Bristol Cream in the rooms. Records from the hotel, police said, indicated that Bain had been paying for their stay with cash on a daily basis—in excess of $900 per night.
Police said before they moved in on the hotel, the suspects were spotted liming, eating, drinking and smoking in their verandah.
Around the Web