(Trinidad Guardian) Regional Securities and Exchange Commission heads (SEC) are said to be working on a common policy to govern the way takeovers and acquisitions of companies within CARICOM are done says local SEC chairman Deborah Thomas-Felix.
She said there was an urgent need for cross border cooperation among regulators on these issues and highlighted the fact that this country already had a working relationship with regulators within CARICOM, as well as the US. With T&T set to chair the Caribbean Group of Securities Regulators this November, Thomas-Felix said: "We have been working assiduously with regulators in the region to develop a common takeover code for mergers and acquisitions in addition to choice of law rules. The code and the rules are in the very final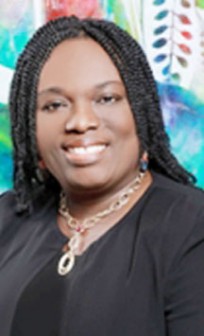 Speaking at Friday's regulators roundtable at the T&T Unit Trust Corporation's Inaugural Investor Conference 2011, with the theme: Reset Your Investment Strategy, held at the Hyatt Regency Hotel, Port-of-Spain, Thomas-Felix said the aim was to streamline the way companies with large capital reserves, seeking to buy more wealth, did so. "Regulators need to combine their strengths to carefully monitor and manage risks by information sharing in order to ensure greater efficiency, transparency and integrity in the market.
"Ultimately, the burden placed upon regulators globally, is to bring order and sanity back to the table; all for the sake of renewed investor confidence and growth of the economy," she said. Even as she mapped out a primary position for this country's chairing of the Caribbean Group of Securities Regulators, Thomas-Felix expressed concern over this country's failure to come up with a unified strategy to effectively deal with issues that could confront affect the financial sector.
Misbehaviour among equities traders
Expressing hope that new legislation, locally, to be enacted next year, would create a more effective regime for investor protection against unscrupulous traders, the SEC head was concerned that the legal framework did not go far enough to treat with misbehaviour among equities traders. She said, the Securities Bill, when it becomes law would further strengthen the commission's powers, to conduct onsite examinations and would also properly define the offence of insider trading. "There is, however, the need to harmonize all the legislation in T&T which deals with finance and the economy. The difficulties created by separate legislation, amended at different times over the years cannot be under estimated.
"There is also a need for the establishment of a standing committee to review all legislations related to finance on an ongoing basis," she said. Thomas-Felix added: "A further regulatory challenge is identifying risks early and managing them well. At the SEC we have been strengthening our prudential oversight of the market with a view to detecting emerging systemic risks and taking the appropriate action to mitigate them. Market integrity and efficiency remain our corner stone.
"The market is getting more and more sophisticated with technological developments and emerging issues such as direct electronic access, dark pools, high frequency trades and exchange traded funds and we must ensure that regulation is appropriate and relevant." The SEC chairman cited the rapid rate at which financial innovation continued to occur and lamented that regulators were under tremendous pressure to keep up with market developments. If regulators were to be effective, she said, they must have experienced human capital and adequate financial resources.
Private placements, regulatory oversight
Thomas-Felix underscored the fact that effective regulators in this globalised world, not only need to be knowledgeable about new and complex structured products, but should be provided with the much need resources to conduct effective surveillance and monitoring of the market. Regulatory bodies across the board, she said, had generally been funded by the public purse and consequently had always competed, albeit unsuccessfully, for the best talent in the world of finance. "Commissions such as the SEC must continue to be staffed with experienced and well qualified experts who are adequately remunerated.
One possible solution to the financial resource constraint of the commission is to amend its regulations to allow all penalties and fines which are collected by the Commission to be retained and used in the operations of the organisation," said Thomas-Felix. Pointing to the successful case brought against Lawrence Cole, Alpha Investments and others by the SEC, with the resulting imposed sanctions, she said the commission was presently examining the books of other markets actors to determine if there was any unwarranted and unlawful activity.
"With the continued emergence of financial pyramids and sophisticated ponzi schemes, there should be a requirement for the licencing of all entities that contact the public to solicit funds for investments or speculative purposes. I am not knocking sou-sous which have traditionally provided funding for many," said Thomas-Felix. She added: "I am talking about public solicitations to an indeterminate number of investors. As regulators, we must prevent the distribution of unregistered securities and as a country, we should rethink the law on private placement. In my view, the days for private placements without regulatory oversight are over."
Around the Web