PORT-AU-PRINCE (Reuters) – Haitian lawmakers approved the nomination of a UN development expert to serve as prime minister on Friday, handing President Michel Martelly a tentative victory in his third attempt to install a new head of government in the earthquake-ravaged Caribbean nation.
The lower house of Parliament unanimously approved Martelly's designation of Garry Conille, 45, a medical doctor who had served as aide to former US President Bill Clinton in the latter's role as special UN Haiti envoy.
Conille must still be approved by the Senate. But his approval in the lower house followed the rejection by Haitian lawmakers in June and August of two previous nominees for premier.
That blocked the formation of a new Haitian government for months after Martelly, a former pop star, took office with a promise to lift Haiti out of its misery and turn the poorest country in the America's into a Caribbean success story.
"I thank Parliament, particularly the lower house, for the confidence placed in me," Conille told Reuters after the Chamber of Deputies approved his selection by a vote of 89-0.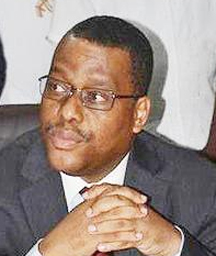 "My will is to accompany the president in his commitment to solve the problems facing the Haitian people and I'm ready to serve once the process is completed."
Haiti, known for decades of dictatorship, corruption and instability, faces a huge reconstruction task after last year's catastrophic earthquake and a cholera epidemic.
Both houses of Haiti's Parliament are dominated by senators and deputies whose parties fielded rival candidates to Martelly in a turbulent two-round presidential election that he finally won in a March run-off vote.
The rejection by lawmakers of previous picks for premier made by Martelly, who took office on May 14, have raised concerns among diplomats and donors who say Haiti desperately needs a stable working government to rebuild from the quake.
Some parliamentarians had raised questions about Conille's eligibility for the post because he spent years outside the country, working for the United Nations. Haiti's Constitution requires  years in Haiti before taking up the post. Lawmakers said Conille's residency was not an issue, however, since international treaties signed by Haiti allow nationals working for the UN to maintain their residency.
Approval of Conille's nomination in the Senate was expected to come next week.
Haitian authorities estimate the January 2010 earthquake killed more than 300,000 people and wrecked much of the capital, Port-au-Prince.
Pressing tasks for the new government include effectively fighting the cholera epidemic that has killed more than 6,000 people since October. It must also try to provide shelter for tens of thousands of earthquake survivors who are still living in makeshift tent camps vulnerable to hurricanes and floods.
Around the Web