PORT-AU-PRINCE (Reuters) – Amnesty International urged Haiti yesterday to bring former dictator Jean-Claude "Baby Doc" Duvalier to justice as the human rights group issued a report on killings and torture committed with impunity during his 15-year rule.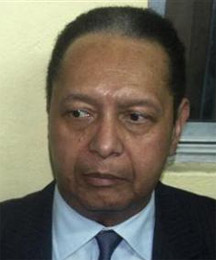 Duvalier returned unexpectedly to his Caribbean homeland in January after 25 years of exile in France. Days after his arrival, a Haitian prosecutor charged him with embezzlement, corruption and crimes against humanity stemming from his 1971-1986 reign.
A judge is investigating the charges but has not indicated when he will rule on whether Duvalier should be tried in a criminal court.
There is little confidence in the Haitian justice system and the Duvalier case is seen as a key test of the direction it will take under President Michel Martelly, who took office in May.
"There is sufficient evidence to prosecute Jean-Claude Duvalier for the widespread arbitrary detentions, torture, deaths in custody, killings and disappearances that took place during his regime," Javier Zuniga, a special adviser at Amnesty International, said in a statement.
"What is needed is political will from Haiti's new administration to comply with their international obligations and their duty to the survivors and victims of abuses."
Some Haitian human rights activists worry Duvalier, 60, could avoid prosecution if the investigation drags on.
Three Duvalier lawyers and a small group of his supporters barged noisily into a Port-au-Prince news conference organized by Amnesty to discuss its report on Duvalier yestersday.
rabbing microphones, and insisting that the former "president-for-life" could not be prosecuted because the statute of limitations on his alleged crimes had run out, they forced the group to cancel the event.
Osner Fevry, one of the lawyers, accused Amnesty of dredging up Haiti's past. "They want to create division when the Haitian people want reconciliation," he said.
Around the Web