(Jamaica Gleaner) – Prime Minister Bruce Golding said he needs time to grieve and has asked that the Jamaican media "bear with me".
Golding, who will today lay his late mother, Enid Golding, to rest, said he will speak further on his reason for deciding to quit as prime minister and leader of the Jamaica Labour Party (JLP).
"I have just come from the funeral home where I took the last ring off my mother, bear with me a little bit," a jaded looking Prime Minister Bruce Golding told journalists as he prepared to enter the chamber of the House of Representatives at the Jamaica Conference Centre.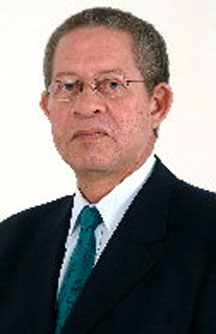 Golding announced on Sunday he would step down as prime minister and leader of the JLP. Meanwhile, members of the party have been jostling to take over from him.
Dr Christopher Tufton, who is tipped as a possible successor, said he "urged party members to be calm, allow the party leader and prime minister and his family to grieve for their mother and grandmother".
Around the Web