HAVANA, (Reuters) – Former Cuban President Fidel  Castro lashed out at U.S. President Barack Obama yesterday  for suggesting bilateral relations could improve if Cuba became  more democratic, and he said the communist nation would not bow  to U.S. pressure.
He also said Obama was being "stupid" over the case of five  Cuban agents imprisoned for spying in the United States, who  Cuba believes have been treated unjustly.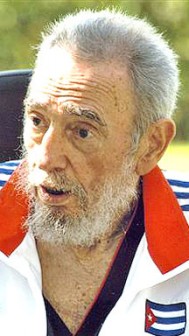 In his latest opinion column published in Cuba's state-run  media, Castro said his country, which is in the midst of  economic reforms, will change in the future, but not because of  pressure from Obama and the United States, its longtime  ideological enemy.
"Many things will change in Cuba, but they will change by  our own effort and in spite of the United States. Maybe before  that empire falls," he wrote.
Obama said on Wednesday the United States was ready to  improve relations with Cuba if the communist-led island  embraced democracy and gave its people more freedom.
"If we see positive movement then we will respond in a  positive way," Obama said.
Around the Web