(Barbados Nation) Eastern Caribbean governments, whose financial backing is needed to take forward the proposed restructuring plan for CLICO (Barbados) International Life Insurance Limited, say they are yet to receive a formal briefing from Barbados. But of primary concern for the company's judicial management, which has so far only met with Prime Minister Freundel Stuart of Barbados and Prime Minister Dr Ralph Gonsalves of St Vincent and the Grenadines, are the current liquidity challenges facing those small economies.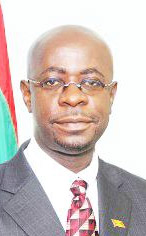 The situation is such that all nine countries involved are operating with large fiscal deficits and this could stymie their eventual participation in the Deloitte Consulting plan, which calls for government injections of between Bds$56 million and Bds$152 million.
On Saturday, Gonsalves could not be reached for an update but one sub-regional official who is close to the debacle was blunt: "We don't have any money to put in. CLICO has a number of assets in Barbados that can be used to pay us back our money."
The official also warned of a decreasing return for investors given that there were "secured creditors of the company".
"The question is to what extent are there secured creditors and who are these secured creditors?"
He also asked: "Is the Government of Barbados prepared to put in the full Bds$152 million?"
In pressing for liquidation to be put on the table, the official, who did not wish to be identified, said: "Let us put it on the table and examine the merits and demerits of the proposal."
However, Grenada's Minister of Finance Nazim Burke disagreed. He said "liquidation is never the first thing you go to" even though he admitted his government would be hard-pressed to put in any cash at this stage.
"Quite frankly, Grenada would be exceptionally stressed to make any contribution to any of these insurance funds right now," said Burke.
Strong concern was also expressed about the level of return on investment under the new plan but Burke, who has only had informal talks on the matter with his Barbadian counterpart Chris Sinckler, said he was awaiting a more formal engagement on the financing options before arriving at a firm position.
Burke, who is in touch with other key financial officials within the Organisation of Eastern Caribbean States (OECS) sub-region, also said that going forward there was likely to be a collective OECS approach to CLICO.
In the meantime, Anguilla is prepared to take a leap of faith.
Although he has not been furnished with the full details, Chief Minister Hubert Hughes said on Saturday he was prepared to put EC$5 million into the CLICO fund. This, despite other stress factors in that economy, a projected overall deficit of EC$20 million (BDS$14.81 million) in 2012, pressure from the British authorities to contain its public finances and a suggestion from the Eastern Caribbean Currency Union that "it merges its two local commercial banks with other banks in the region in order to survive".
Around the Web