(Trinidad Express) Trinidad-born journalist Davan Maharaj has been appointed editor of the Los Angeles Times. Maharaj is a former Express journalist who received awards for excellence in the field during his career with this newspaper.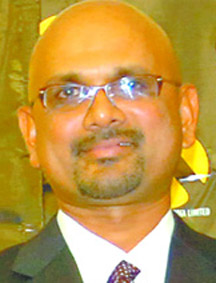 Throughout his career in T&T, East Africa and in the US he has distinguished himself and in 2005 received the Ernie Pyle Award for Human Interest Writing.
Maharaj, 49, will become the newspaper's 15th editor after current editor Russ Stanton gives up the post from December 23. He first joined the company in 1989 as a reporter in Orange County, California. He holds a Political Science Degree from the University of Tennessee and a Master's Degree in Law from Yale University.
In 2008, at One Caribbean Media's (OCM) Salute To Excellence Award Function Maharaj was recognised for his appointment to the post of Managing Editor of the Los Angeles Times. OCM is the parent company of Caribbean Communications Network (CCN) which includes the Express newspaper.
The LA Times newspaper has an average Monday to Friday circulation of 723,181, making it the nation's fourth most-read daily newspaper, trailing only The Wall Street Journal, USA Today and The New York Times.
In a statement, Maharaj said: "We will continue to push forward, especially in the digital and mobile space. Our commitment to delivering high-quality journalism remains unwavering."
Around the Web