The man who gave the confession to police, was last year freed in the High Court on the charge of kidnapping a woman.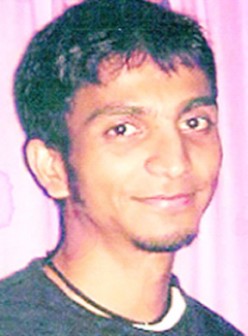 Three men who were implicated in Ali's kidnapping were shot dead by police in separate incidents.
The Express was told, "He" (the alleged kidnapper) admitted he was involved. He said he would bring the groceries (to the kidnap camp).
He used to be the watchman. He said he did the last negotiation. When they (the kidnappers) said the ransom money was paid, he was the one who spoke on the phone.
The alleged kidnapper said the reason Naail was killed, even though a portion of the ransom was paid, was because he saw the faces of his kidnappers.
"He said they saw their faces. During the kidnapping the police had put out a set of pictures and they were in the papers. So they (the kidnappers) knew they were earmarked already."
The Express was told that the alleged kidnapper became friendly with Ali while he was being held. "He said Naail told him they would go to hunt and fish after this thing is over," the source said.
Yesterday, the victim's father, businessman Aseem "Tiki" Ali, said he is of the firm belief that the skeletal remains and clothing unearthed by a team of police officers on Thursday belonged to his son.
"We are sure it is him. A guy told police that is where he is buried.
They carried the police on the spot. They asked me if I wanted to go in to see the bones, and I said I did not want to go at this stage.
They want to do DNA testing and match it with the dental records. They already have DNA but they want our blood samples now."
The remains were found off Orange Grove Road South, Tacarigua on Thursday. Police were led to the grave by the suspect.
Ali, 26, was kidnapped in June 2008, outside the family's businessplace at A&S Furniture and Appliance Store on Parforce Road.
Three gunmen snatched him as he exited his vehicle and sped off in a white Toyota station wagon.
Aseem and his brother-in-law, Faizal Ali, yesterday went to the Forensic Science Centre where he positively identified a pair of sneakers found with the skeletal remains as those of his son.
On Tuesday, Aseem said, he and his wife would give blood samples to police to assist in the DNA testing process to see if they match the remains.
Ali said he hoped the finding of the remains would bring his family one step closer towards closure after more than three and a half years of investigations into the unsolved case.
Police said that they already have DNA samples in their possession to compare with DNA from the skeletal remains that were found in the grave.
They said that the testing of the DNA samples may take several weeks.
Around the Web