(Jamaica Gleaner) Large distributor Wisynco Group says it will invest close to J$1 billion next year in a new energy plant at its St Catherine complex aimed at slashing production costs.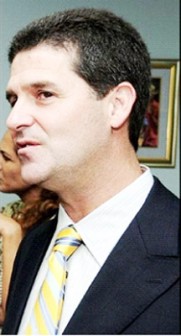 Concurrently, Managing Director William Mahfood said that Wisynco would refrain from listing on the Jamaica Stock Exchange in order to focus on growth amid concerns of possible re-emergence of local and global recession.
"At this time we are not in any position to list. The timing is not right," he said, later revealing that profit has declined year on year based on recessionary pressures on consumers and added taxation.
Mahfood said the group was too large to list on the Junior Stock Market and would require splitting its divisions – beverages, grocery, non-grocery and distribution – into separate companies to meet small-size listing requirements.
The group distributes Coca Cola, Red Bull, Ocean Spray and some 110 brands with over 4,000 different products covering beverages, grocery and synthetic items; and holds franchises for restaurants Wendy's and Domino's Pizza. It also bottles and distributes its own proprietary brands, Wata and Bigga.
The energy plant would represent the largest investment in years at the privately owned company.
"We are close to finalising the negotiations for investment in an energy-generating facility," said Wisynco Managing Director William Mahfood.
"This could be the most significant investment in a long time and would be close to J$1 billion based on infrastructure, equipment and works. It will … drive further efficiency and reduce energy costs," Mahfood told Wednesday Business.
The ongoing negotiations centre on the utilisation of natural gas or petcoke as the fuel source.
"A final decision on the project will be made within a month," said Mahfood who explained that it would take about 12 months after the decision to implement the project.
Water-treatment facility
The plant would produce energy and also reuse the carbon dioxide and heat exhaust as auxiliary energy. It will also include a new water-treatment facility to reduce water waste to "zero".
Around the Web