A former US Peace Corps volunteer in Guyana is one of six women who have told US television station ABC about being raped while overseas on assignment and feeling unsupported by the organization.
Jill Hoxmeier who was stationed here in 2007 was one of the women who told the ABC programme 20/20 about being raped and then being given only three counselling sessions.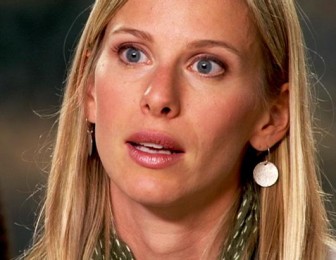 Hoxmeier told ABC Chief Investigative Correspondent Brian Ross about feeling abandoned by the Peace Corps. She said it was akin to being given three counselling sessions and then being told "goodbye". She said that she felt unable to navigate the trauma she experienced on her own and gave up on the assignment. She said there was no victim's advocate available to her in the organization.
She said in 2007, a year into her service, she was riding her bike home from work when she was dragged into the bushes and sexually assaulted by a man who had been following her. She told Ross that the rapist choked her and she was unable to breathe or scream.
Some of the other interviewees were stationed in Bangladesh, Haiti, Georgia and South Africa. The volunteer stationed in Bangladesh spoke about being groped on her first day culminating in a brutal gang rape sometime after. She said she was sent back to Washington and was told to tell the other volunteers that she had returned for a wisdom tooth extraction.
Some of the other volunteers spoke about being made to feel guilty by the Peace Corps for what had happened. They said they felt unsupported by the organization.
The programme said that around 1,000 women volunteers had been assaulted over a decade.
Ross interviewed Deputy Director Carrie Hessler-Radelet who said the cases had occurred before her accession to office but said that she was grieved to hear of the cases.
The ABC video is available at http://abcnews.go.com/Blotter/slideshow/sexual-assault-peace-corps-12618764
Comments

Prime Minister Moses Nagamootoo yesterday called on the Opposition to put to an end their dilatory tactic because it violates the standing order of the National Assembly.                    

(Trinidad Guardian) Stop embarrassing the Chinese government and people! That was Prime Minister Dr Keith Rowley's rebuke to the Opposition in Parliament yesterday, after being pressed on the change of plans for his China trip.

Despite the AFC's claim that it was not involved in the selection of a Guyana Elections Commission (Gecom) Chairman, its two senior leaders, Khemraj Ramjattan and Raphael Trotman, had advised President David Granger that he could utilise the constitutional proviso and make a unilateral appointment.

The National Assembly last evening approved over $8 billion in total budgetary allocations for 16 constitutional agencies even as the government's failure to properly account for cuts to requested expenditure drew criticism.

Opposition MPs were yesterday reprimanded by Speaker Dr Barton Scotland for their raucous behaviour on November 2nd, when they staged a protest that drowned out most of President David Granger's address to the National Assembly.