The trial of Anand Narine, who is accused of circulating nude photos of his former wife, Babita Sarjou, began on Friday with the testimony of the first witness.
Narine is accused of exposing nude pictures of Sarjou to public view, to corrupt public morals.
On August 31, 2010, Narine is alleged to have plastered copies of a nude picture of his former wife in public, including on the fence of her place of employment, BK International. In August last year, months after Sarjou was hired at BK International, employees arrived at work to find printouts of a nude photograph of the woman pasted on the fence and on trucks belonging to the company. Some workers tore down the photographs in an attempt to shield the woman from embarrassment.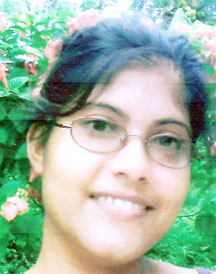 Narine has denied the charge.
Parmanand Sharma, an employee at BK International, was the first of five prosecution witnesses who are due to testify. After being sworn in before Magistrate Geeta Chandan Edmond on Friday, Sharma told the Georgetown Magistrates' Court that his friend, whom he met in the compound of the said company, had shown him the pictures. He said that he had taken them to Sarjou, who was in office at the time. After handing over the photographs to Sarjou, Sharma said that he left.
Defence counsel Maxwell McKay, in his cross-examination, asked the witness how many photos he saw. After Sharma said "about 13," the attorney said that he had no further questions for him.
Meanwhile, Prosecutor Andrew Griffith told the court that Sarjou, who has been reported missing since the night before Diwali 2010, is one of the four remaining witnesses to testify.
He said that in her absence, her statement can be tendered but noted that advice would have to be sought from the Director of Public Prosecutions on the way forward regarding this.
After Friday's hearing, the matter was adjourned to June 1 for continuation.
Comments

(BBC) Bollywood superstar Sridevi has died after a cardiac arrest, her family says.
President David Granger will not be attending the Twenty-Ninth Inter-sessional Meeting of The Conference of Heads of Government of the Caribbean Community (CARICOM) in Haiti beginning on Monday.

Mashramani celebrations ground to halt for several families yesterday afternoon, when approximately 30 persons lost their homes after a fire of unknown origin ripped through three Victoria Road, Plaisance properties, including an apartment building.

Minister of State Joseph Harmon says that the US$3 million settlement offer made by Hong Kong Golden Telecom Limited (HKGT) on the outstanding balance for its purchase of government shares in the Guyana Telephone and Telegraph Company (GTT) is being actively considered, but the government's goal is to recover the entire US$5 million that is owed.

Opposition Leader Bharrat Jagdeo on Thursday criticised government and Minister of Finance Winston Jordan on the heels of the announced plan to borrow cash from local banks to reopen two sugar estates and to fund critical current and capital Guyana Sugar Corporation (GuySuCo) programmes.