Guyanese businessman Desmond 'DA' Alphonso arrived in Guyana yesterday on a chartered flight from the British Virgin Islands (BVI), from where he was deported on a conviction of harbouring wanted criminals, after living there for the past 40 years.
Crime Chief Seelall Persaud yesterday told Stabroek News that Alphonso arrived and was handed over to local police and as is customary with persons who are deported he was escorted to the Criminal Investigation Department (CID) Headquarters, Eve Leary, where he was interviewed by police officers. The businessman arrived on a Beach King Air private airplane in the company of BVI police officers and others. The flight was chartered as the man had refused to leave in a commercial flight last Sunday.
According to Persaud, based on the information provided by Alphonso during the interview, the local police would decide whether contact should be made with their counterparts in the BVI. He said that so far the police have no information that requires them to have any interest in Alphonso.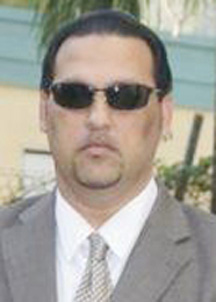 According to Virgin Islands News Online (VINO), Alphonso first landed in trouble after he was charged and ultimately spent four years in prison for harbouring three murderers. In addition, Alphonso was found not guilty of killing one of the murderers–Marlon Bailey. His reputation, however, took a beating. The Guyanese-born businessman has been living in the BVI for over 40 plus years, and has what is known as "belonger's status."
However, VINO said that according to the Immigration and Passport Act of 2000, section 19, "The Governor in Council after consulting with the board can revoke a certificate of residence or any endorsement thereon on the grounds that the person to whom it relates:
a. Subsequent to the grant of such certificate has been ordinarily resident outside the Territory continuously for a period of three years.
b. Has in any country been sentenced to imprisonment for a criminal offence for a term of one year or more.
c. Has so conducted himself that it is not in the public interest that he shall continue to enjoy the privileges conferred by the certificate."
VINO said that six character witnesses gave glowing testimonies of Alphonso's character.
Alphonso served more than three years in Her Majesty's Prison at Balsam Ghut after pleading guilty to helping Christopher 'Marlon' Bailey, Dennis 'Soupy' Campbell and Andrew 'Ratty' Milton elude police in October 2006. The men were wanted for the murder of Dorcas Rhule. Alphonso, a longtime resident of Fish Bay and a well-known businessman, was later found not guilty of murdering Bailey, a Jamaican fugitive who himself was wanted for murder.
Comments

WASHINGTON,  (Reuters) – A former senior official in Donald Trump's 2016 presidential campaign, Rick Gates, pleaded guilty today to conspiracy against the United States and lying to investigators, and is cooperating with a federal probe into Russia's role in the election.

(Trinidad Guardian)  "Dwight, I forgive you." So stated reigning Chutney Soca Monarch Neval Chatelal in an open letter to former T&T and Manchester United striker Dwight Yorke yesterday, following the repayment of a $250,000 loan.

The controversial Production Sharing Agreement (PSA) signed between the government and ExxonMobil's local subsidiary and partners is final and will not be subject to any changes, Minister of State Joseph Harmon said yesterday.

General Manager Holly Greaves yesterday said the National Insurance Scheme (NIS) is re-examining its investment in the Berbice Bridge after dismal returns over the past few years.
A gunman yesterday afternoon shot and robbed a senior CARICOM Secreta-riat employee after he left the Republic Bank (Guyana) Limited branch at Triumph, East Coast Demerara (ECD), in what is the most recent attack on the bank's customers.