The Brazilian police are looking for a Guyanese man wanted in connection with drug trafficking, according to the International Criminal Police Organisation (Interpol) website.
The man's name has been listed as Samuel Barker, 41, who according to Interpol was born in Guyana. He is wanted by the Brazilian authorities in connection with drug related crimes.
And a bulletin issued by the Guyana Police Force is still out on the international website for Gregory Alistair Ewan Barnes, who is wanted in connection with embezzling some $6M from the Guyana Revenue Authority (GRA) in 2009.
Another Guyanese is being sought by Interpol for a crime he committed in Canada, according to the website. Neon Daneyon Jemmott, 31, is listed as being wanted for the crime against life and health.
According to the Royal Canadian Mounted Police (RCMP) website, Jemmott is wanted for first degree murder and he is considered to be armed and dangerous. The RCMP said that September 9th, 2005, police were called to a scene where a body had been discovered in the stairwell covered in blood and the cause of death was determined to be a "gunshot wound to the neck."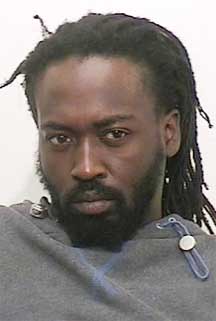 Other Guyanese also listed as wanted by Interpol include Sean Lopes said to be a Guyanese as well as Dutch national. He is wanted for alleged kidnapping and other crimes involving the use of weapons and explosives. While the bulletin provided no further details on the alleged crimes committed, it stated that an arrest warrant was issued for him in New York this year.
Lopes is said to have been born in Guyana on February 12, 1966 and persons who know of the man's whereabouts are asked to contact the local police.
George Andrew Hercules, 53, is also wanted, for allegedly committing sex crimes against children in Florida, United States.
A bulletin is also out for Balkumar Singh, 30, and he is said to be wanted for "crimes against life and health, [and] crimes involving the use of weapons/explosives." The warrant was issued for him in New York.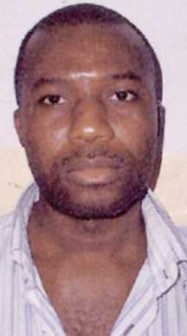 And the Bahamian police are looking for a Guyanese Hewit Marco Alleyne for misconduct while teaching at a private school on the small Bahamian island of Eleuthera. A newspaper report had indicated that the Royal Bahamas Police are "actively looking" for Alleyne in relation to an "active investigation." It was stated that while the lawmen were tight-lipped on the investigation, it was believed that the wanted bulletin is in relation to reports of alleged misconduct by a teacher published by a national daily earlier this month. The wanted notice on Interpol's website states that Alleyne is wanted in connection with "Crimes against Children" while it stated that the arrest warrant was issued by the Chief Magistrate in The Bahamas.
International terror suspect Adnan El Shukrijumah is also listed as wanted on Interpol and while his place of birth was given as Saudi Arabia, his nationality is listed as Guyanese. He is wanted by the US for terrorism.
Meanwhile, Babita Sarjou, 28, who was last seen on November 4 last year, is listed as missing on the Interpol website. The mother of one disappeared after she left her workplace at BK International, reportedly for the Campbellville area where she was expected to view the Diwali motorcade with her estranged husband and son.
Comments

Michael Bhopaul, 16, doesn't know if he is this year's best performer at    the Caribbean Secondary Examination Certificate (CSEC) Examinations, but with preliminary results showing that he has obtained passes in 25 subjects, he will be hard to top.

Inmates at the Lusignan Prison turned over 33 improvised weapons yesterday morning to prison authorities, who say that they also apologised to the prison staff for the unrest at the facility on Friday night.

Well known Berbice attorney Chandra Sohan was arrested on Friday after he allegedly struck a pedestrian in a hit and run accident along the Williamsburg Public Road.

For a little more than an hour yesterday, the streets outside the Mackenzie Market rang with the voices of dozens of Linden residents who turned out to support a march against homosexuality.
The woman killed during the violent storm in Jawalla, Region Seven on Friday, has been identified as a mother of two, who was seven months pregnant.