(Barbados Nation) A high-powered MAC-10 machine gun was among a cache of firearms found at the home of one of two suspects in last Saturday night's shooting of two police officers.
The two, a 22-year-old from St George and a 19-year-old from Christ Church, were held by a squad of detectives early yesterday.
The weapons were found at the home of the 22-year-old.
"We are actively and vigorously investigating the murders which occurred at Salters, St George, and we are vehement in our resolve to solve these cases," public relations officer of the Royal Barbados Police Force, Inspector David Welch, told a Press conference yesterday, shortly after breaking the news that lawmen had captured two suspects in connection with the shooting at Navy Gardens, Christ Church, which left two officers with bullet wounds.
Comments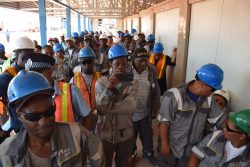 With the jobs of over 500 bauxite workers hanging in the balance because of US sanctions against Russian billionaire Oleg Deripaska, government ministers yesterday flew into Kwakwani to assure them that there will be minimal impact on their lives.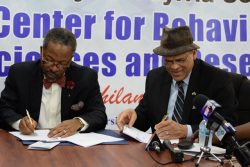 The University of Guyana has signed an agreement with the US-based Jay and Sylvia Sobhraj Foundation to refurbish and convert the building that formerly housed the Spicy Dish restaurant into a state-of-the-art behavioural studies and research centre at a cost of US$400,000 or some $80 million.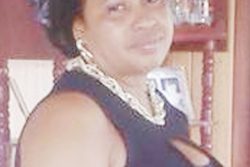 The community of Good Intent, West Bank Demerara, is in shock after a man allegedly strangled his partner before apparently  attempting to kill himself by slitting his throat.
More than 9,000 gallons of gasoline and diesel have been seized for this year alone, according to the Guyana Energy Agency (GEA), which has also recorded seven discoveries of illegal fuel so far for 2018.