The preliminary inquiry into the murder of No. 48 Village, Corentyne housewife, allegedly killed by her elderly husband, began on Wednesday at the No. 51 Court.
Rice farmer Chinta Persaud, 70, called 'Roy,' is charged with murdering his common-law wife Hansranee 'Sharda' Sewdat, 39, on October 14. Sewdat was found dead on the floor of her Number 48 Village house, with her throat slit and a pair of women's tights wrapped around her neck.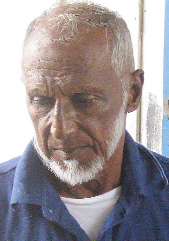 When the inquiry began before Magistrate Krishndat Persaud, the prosecution called its first witness. The woman's sister, of Yakusari, Black Bush Polder, gave evidence in the matter and was cross-examined by Persaud's lawyer, Mursaline Bacchus. The case comes up again on January 4.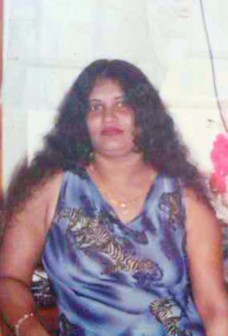 Comments

A jet plane flies by the total solar eclipse in Guernsey, Wyoming U.S.

Superstar opener Chris Gayle … returns to the West Indies side for the first time in over two years.

The Church Street hotel and casino Hotelier Clifton Bacchus today filed a $2 billion lawsuit against the state-owned Guyana Chronicle newspaper following its publication of two recent articles which he has described as "highly defamatory." Guyana National Newspapers Limited, which is the publisher of the Guyana Chronicle, and the editor of the Guyana Chronicle were listed as the defendants in the suit, which was filed by a team of lawyers headed by former Attorney-General Anil Nandlall.

LONDON, (Reuters) – The gradual decline of West Indian cricket is hardly a new phenomenon but the latest capitulation of a once-dominant test match power has brought genuine expressions of sadness throughout the sport.

Eleven residents of the juvenile correctional centre at Onderneeming on the Essequibo Coast were apprehended between yesterday and this morning.